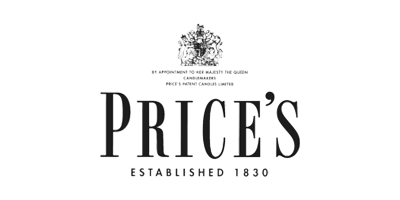 Price's Candles
Sorry, we currently have no products for Price's Candles at this time. Sign up for updates below.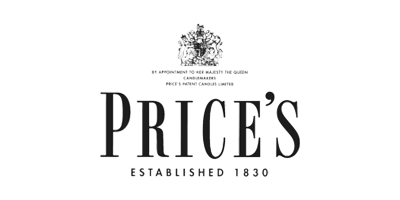 Price's Patent Candles has been in action since 1830 and have since been the largest candle company and manufacturer in the UK.
Boasting a stamp of Royal approval – thanks to a launch date that coincided with Queen Victoria and Prince Albert's wedding – they now often supply candles for Royal State occasions.
Although their formulas may be fit for the Queen, the price tags are affordable, meaning everyone can indulge in the luxurious aromas they have to offer.
With new, upgraded essential oil candles, you can discover everything from jasmine to damson rose and cotton powder scents or browse a variety of alternative aromatherapy products.