More Than Three Fifths Of British Men Encouraged To Try New Beauty & Grooming Treatments By Their Partner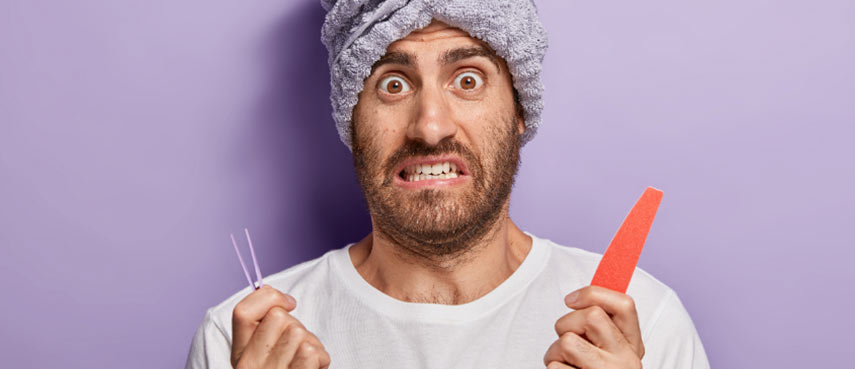 72% of men feel their physical appearance has changed since being in a relationship, while 100% agree they dress better
30% of women feel their appearance has changed, with 71% of those admitting they've gained weight
More than three fifths of British men (62%) admit that their partner has encouraged them to try new beauty regimes and treatments
While women ask their partners to help them apply fake tan and paint their nails, men ask their partners to sort out their eyebrows and wax their body hair
Has your look changed with a new partner or do you find yourself being the stylist of the relationship? We asked over 2,400 Britons in relationships in a bid to find out more about the beauty and grooming habits of modern day couples.
More than three fifths of British men (62%) admit that their partner has encouraged them to try new beauty regimes and treatments, with body hair removal (60%) topping the list – most commonly chest, back and intimate areas. However, growing facial hair came in close second (58%).
In comparison, less than one in five British women (18%) have been encouraged to take up new beauty regimes and treatments since they got into a relationship, though 35% of them admitted their partners asked them to lose weight.
It was initially found that men and women are equally likely to get their partners to help with their beauty, grooming and skin care routines, with 59% of both genders stating that they require their partner's assistance.
Half of women require their partners' help on a regular basis (50%), with applying fake tan (81%), painting their nails (37%) and plucking or shaping their eyebrows (25%) coming out on top. Men also require assistance with tasks such as waxing their body (44%), plucking or shaping their eyebrows (43%) and shaving their body (38%).
Finally, almost three quarters of British men (72%) feel their physical appearance has changed since being in a relationship, all agreeing that their style has altered and they dress better (100%). While four fifths of men admitted to making more of an effort with their appearance (80%) when in a relationship, only 30% of women feel their physical appearance has changed. 71% of women say they've gained weight with a new partner while 57% admit to wearing more makeup (57%).
Need further information on this study? For any media queries or interview requests please contact us via our press page.