Cosmetify Launches Website with 20 of The UK's Favourite Beauty Influencers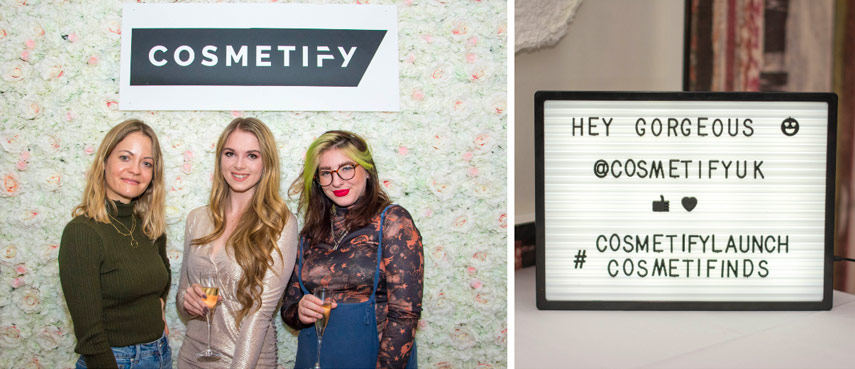 As part of our official launch, Cosmetify hosted an intimate press event at the lovely Covent Garden Hotel with 20 of the UK's favourite beauty journalists and influencers.
Guests included editors of Get the Gloss, Disney Roller Girl and Tinkertailor Online, as well as influencers @sarahdiallo, @toks_amy, @sincerelyoghosa, @beautyrocksblog and @lilcolourfreak to name a few.
Kicking off with a great drinks reception, the Cosmetify team were thrilled to meet and greet guests, offer them photo ops with our bespoke flower wall and get them involved with our exciting 'guess the price' competition. A glass of bubbly or two later, it was the perfect time to introduce Cosmetify to our group of beauty savvy enthusiasts, not to mention shoppers.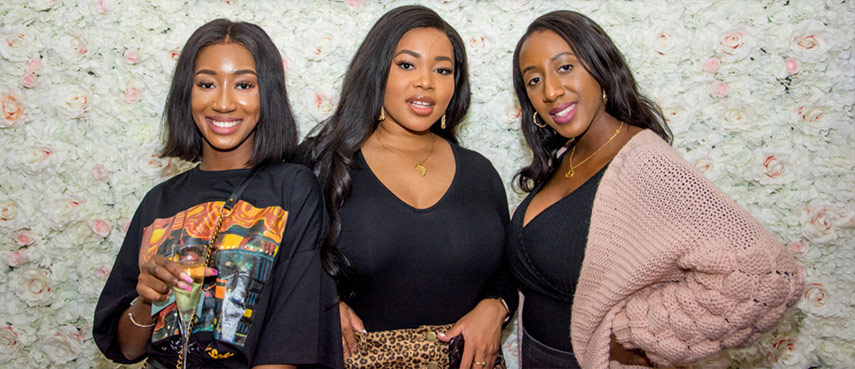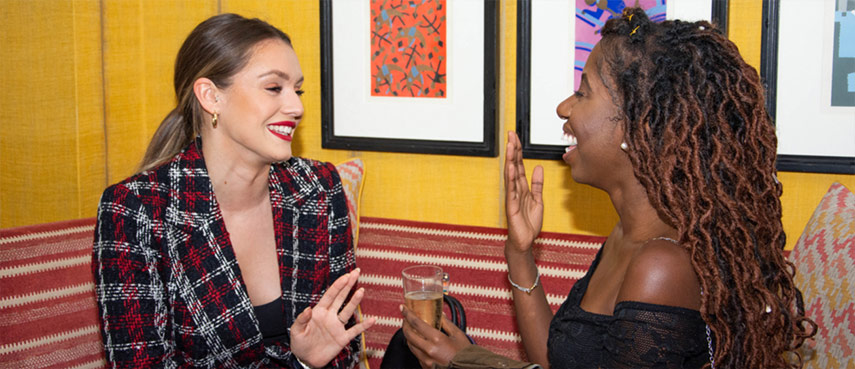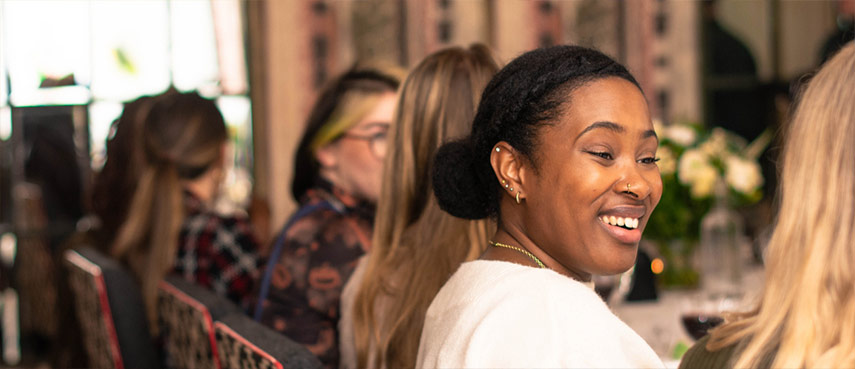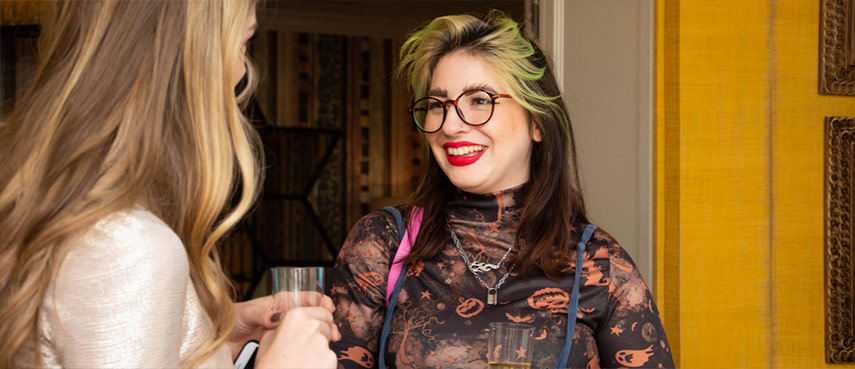 Trailing behind other sectors, beauty sees most purchases take place offline as customers like to try before they buy.
However, the rise of social media, influencer marketing and user-generated content has changed our purchasing habits. This is why we wanted to talk to our guests and walk them through the site, its features and what issues we're aiming to solve with our platform.
The feedback we received was nothing but positive:
"Cosmetify is now my go-to beauty destination, as a time-poor budget-conscious beauty lover I can search for thousands of brands in one place knowing that I am getting the best deal" - Antonia from Tinker Tailor
"Truly a beauty lover's dream! It really makes things simple when it comes to choosing the best beauty brands. What I really like is that the site presents you with the best price for your needs. So if you are savvy with your money like myself, it's a huge plus. It's also so simple to use!" - Jess of @jd_lwig
"The company is honestly something missing from the beauty market, I can't believe we didn't have access to this website before. Makes beauty shopping so much easier." - Kate of Ultra Sophisticate
"Love the whole idea of Cosmetify. It's like Skyscanner, but for beauty! I love that it does all the hard work for you by scanning loads of websites for the best price so if you know what you are looking for, it's a great tool to use to save lots of money on your favourite beauty products" - Jamie of @beautyrocksblog
"I love the idea, it makes beauty shopping very easy! I love a bargain and knowing that there's a place I can go online to find out all the prices that are available is so good! I have already bookmarked Cosmetify on my toolbar." - Tee of www.stwfblog.com
"The website is fantastic. It's sleek, easy to navigate and to be honest, something I didn't realise I NEED in my life! My favourite feature by far is the 'ingredient preference'. I only wear cruelty free makeup so this makes everything so simple. A lot of friends ask me to recommend Cruelty Free brands and I'm now steering them towards your site so they can browse the category, instead of specific brands." - Maria of www.lifewithmaria.co.uk
Founder Matt Davies comments:
"In such a busy and crowded marketplace, we wanted to make it easy for buyers to find and procure their favourite products. With multiple retailers available, buyers get to see the lowest prices – and ultimately find the best deal. We also want the platform to offer transparent and impartial information, from delivery costs and product availability to what ingredients are used to make products. With a vast product range, from eyeshadow palettes and aftershave to shampoos and hair dryers, there's something for everyone."
Contact Us
Need further information on this study? For any media queries or interview requests please contact us via our press page.