2019 Love Island Sees Rise in Beauty Treatments After 80% of Female Viewers Admit to Changing their Look After watching Series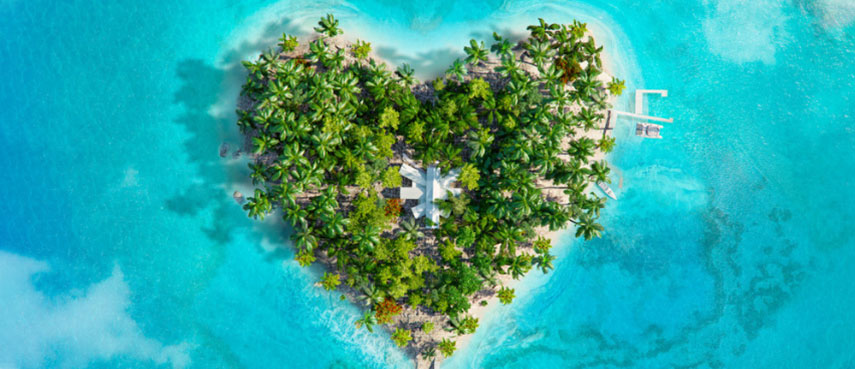 80% of British women changed their look after watching this year's Love Island. Since watching the show, contestants influenced viewers to have various treatments including eyelash extensions, fake tans and manicures
Almost one in three have attempted to recreate Molly-Mae's top bun
Teeth whitening is the top treatment Britons are considering after watching series five
Amber Gill and Tommy Fury were voted the most attractive contestants but 65% don't feel the cast fit a realistic beauty standard
Wanting to get a better understanding how shows like Love Island influence their viewers, we quizzed 2,350 British Love Island fans about what they had learnt from the latest season.
Admitting that the latest Love Island contestants have influenced the way they currently look, 80% of British women are now having eyelash extensions (37%), fake tans (28%) and manicures/pedicures (23%), with many others also considering teeth whitening (43%). 31% of British women have attempted to recreate Molly-Mae's top bun and 6% have attempted Lucy's crimped hair. One in six have also considered getting plastic surgery since watching the show, with nose jobs (56%), breast enlargements (50%) and liposuction (33%) being the most popular.
Out of the 15 female contestants, Amber Gill was considered the most attractive by Britons, receiving almost one third of the votes (31%), followed by Molly-Mae Hague (17%). Tommy Fury came out on top for the male contestants (32%) followed by Greg O'Shea (28%).
However, 65% of Britons don't feel that Love Island contestants from the latest series fit a more realistic beauty standard than previous years, and a further 54% weren't able to identify with the contestants.
British men have been influenced by Love Island too: over half (54%) have worked out more since watching season five, more than one in four (28%) have started a new diet and almost one in five (19%) have begun to pluck or shave their eyebrows. For them, the most popular treatment was teeth whitening (25%), followed by intimate hair removal (13%).
When it came to key learnings and takeaways from the latest season of Love Island:
35% of Britons feel that this season's Love Island was no different to any other season
31% feel that enhanced male grooming is more acceptable
24% feel that female beauty standards do not fit British women today
23% felt there were not enough different body shapes
Finally, asked what types of contestants they'd like to see in upcoming seasons of Love Island, 57% would like to see different body shapes and 25% would like to see more boy-/girl-next door looks, whilst just 14% want to see older contestants and 4% would like more diverse ethnicities.
Commenting on the findings of the study, Our Head of Digital Marketing Cosmetify said:
"Every year, the Love Island contestants become even more influential in driving fashion and beauty trends – and, more importantly, sales. I wouldn't be surprised if the next season's major sponsor is a big beauty brand because so many people are wanting to recreate the makeup looks put together by contestants, day in, day out. It's also no surprise that 80% of female viewers are having beauty treatments off the back of watching the show. Though it's fine for them to be inspired, they shouldn't feel pressured. With so many Britons feeling the contestants are always cut from the same mould, it would be good to see different body shapes, skin types, ages and ethnicities – a wider range of beauty inspiration!"
Contact Us
Need further information on this study? For any media queries or interview requests please contact us via our press page.