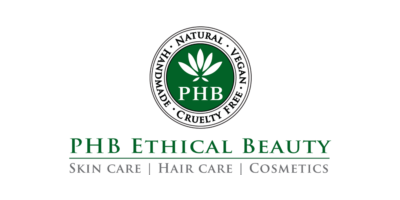 PHB Ethical Beauty
As you may have guessed from their name, PHB Ethical Beauty are passionate about creating ethically sound beauty products that are completely cruelty-free. The morally conscious company was founded in Britain back in 2012, after Rose Brown and her partner John Tierney opened a cosmetics store and became aware of the toxic ingredients that form most beauty products.
The origin behind the acronym PHB gives insight into the brand's core values: standing for Pure Handmade British, it is easy to see what inspires the company to continue on its quest for a healthier beauty industry.
The brand believes that the entire cosmetics industry should be 100% vegan and cruelty-free, and their mission is to revolutionise the way we look after our bodies. They say that Earth provides everything we need for a healthy, happy body – a wholesome statement that's hard not to get behind.