Paperself
Shop the Paperself array of makeup. Make sure that you sign up to our alerts so that you never miss Paperself offers and discount codes.
8 products found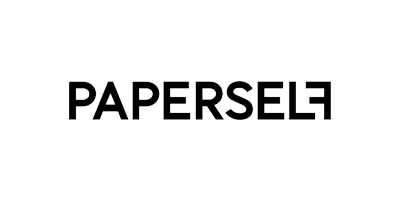 Be bold, daring and beautiful with this niche and quirky brand, Paperself. This fabulous London based brand launched in 2014 and creates breathtaking paper lashes and quirky temporary tattoos that will enhance any festival or party look.
The delicate, detailed designs for Paperself's temporary tattoos are all drawn and painted by Paperself illustrators which allow for each to look original, natural and authentic. Especially the vibrant use of watercolours that show up beautifully on the skin and gold metallic designs that catch the light beautifully to give your temporary tattoo a spectacular sparkle on the skin.
What's more, the innovative and impeccable paper lashes, inspired by the ancient Chinese art of paper cutting is what has made Paperself a well-known brand. These incredible, delicate designed lashes have featured in the Hunger Games movies and have been worn by some of today's favourite celebs like Jennifer Lawrence, Rihanna and Anne Hathaway.
Paperself combines art, fashion and beauty but with a modern twist, because regular is boring and Paperself is anything but regular or boring. So dare to be different with stunning, storytelling lashes and intricate, fun temporary tattoos. What are you waiting for?
Where can you buy Paperself products in the UK?
A range of Paperself products are available to buy online from UK retailers, such as Escentual and Amazon.
But with such a saturated market, it can be tricky figuring out which is the best place to buy Paperself products for the cheapest price. That's where we come in. Cosmetify helps by showcasing all the prices from multiple retailers and letting you order online. This means we compare the costs so whether you're looking for makeup, you can easily find the cheapest price on all your favourite bits and bobs.
Is your favourite Paperself product out of stock? Don't panic, simply sign up for an alert and we'll let you know the second it's back.