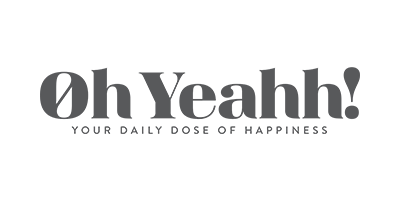 Oh Yeahh
I don't want to be happy… said no one, ever. And luckily even if you did need a little pick-me-up, Oh Yeahh has got just the thing for you.
Oh Yeahh has specifically designed and formulated a collection of happy balms through the use of the tryptophan formula which combines Griffonia Simplicifolia an African plant that's incredible phytotherapeutic properties, as vitamin-rich Kiwi Extract revitalises both the skin and spirit and Cacao uses its antioxidant properties to energise and improve your skin's health.
Happiness is strongly related to chemicals which is why this special formula increases your serotonin (the good mood, happy chemical) levels by up to 2.8 times in only 30 minutes – I know, it's amazing right?
Not only can you improve your mood but get oh-so moisturised lips and there's a range of shades you can choose from that will complement and enhance your personality. Get your daily dose of happiness and get oh-so-divine lips with these fun, pretty and free-spirited lip balms.