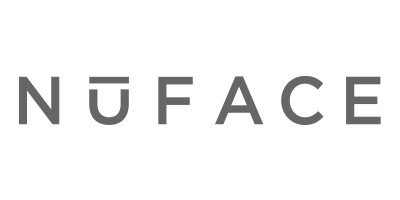 NuFACE
NuFACE is the creation of Carol Cole – a licensed aesthetician who started her career back in 1985. Throughout her time at the renowned Golden Door destination spa, Carol often came across men and women who all had the same complexion concern: ageing skin. Realising the need for an effective treatment, Carol started specialising in microcurrent facials for the people of Hollywood. The treatment soon became a reoccurring hit amongst the masses, which prompted Carol and her daughters to launch NuFACE – the at-home device that could be used in between treatments. Word soon got around about the undeniable results of the NuFACE Trinity Toning Device, which is why it is now one of the go-to products for anti-ageing results.
Utilising its leading technology and microcurrent, NuFACE have developed a range of products and accessories to help firm, tone and minimise wrinkles for a younger-looking complexion.
Discover the transforming results now by shopping the NuFACE collection.