Nude by Nature
Enjoy the Nude by Nature collection of makeup. Remember to create an alert so that you never miss their promos and sales.
44 products found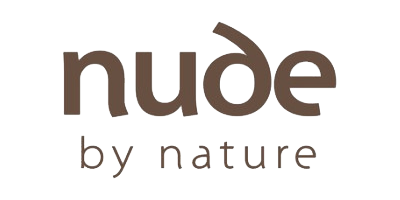 Nude by Nature combine the powers of science and nature to create skin-loving, pigmented makeup products.
Celebrating their all-natural ingredients list, Nude by Nature banish the use of unnecessary chemicals, synthetic ingredients or preservatives – making them your new favourite natural brand. Sourcing the finest ingredients from Australia, each and every product boasts high pigmentation and longevity for a flawless finish every time. Their high-performance products leave a glorious finish for all skin textures and tones to beautify and care for the skin's surface.
Nude by Nature was created out of a need for healthier makeup. In 2008, the company answered the ongoing call for mindful makeup by creating cosmetics that don't work against your skin but instead nurture and revive it.
Discover the makeup company that keeps your skin in mind to build a healthier, more refined complexion.
Where are Nude by Nature products sold in the UK?
A range of Nude by Nature products are available to buy online from UK retailers, such as John Lewis, Boots and Feel Unique.
But with such a saturated market, it can be tricky figuring out which is the best place to buy Nude by Nature products for the cheapest price. That's where we come in. Cosmetify helps by showcasing all the prices from multiple retailers and letting you order online. This means we compare the costs so whether you're looking for makeup, you can easily find the cheapest price on all your favourite bits and bobs.
And if your go-to products are out of stock, just set up an alert and we'll let you know the minute it's back.
Frequently Asked Questions about Nude by Nature
These days, many brands avoid using Parabens in their formulas. Do Nude by Nature?
Nude by Nature product line is produced without the use of Parabens.
Is Nude by Nature cruelty-free?
Their product line is 100% cruelty-free. As such, Nude by Nature never tests products or formulations on animals.
I don't want to buy products containing phthalates. Can I shop from Nude by Nature?
None of their formulas or products contain phthalates.
Do Nude by Nature formulate their products with sulphates?
Nude by Nature formulate their products without the use of sulphates.
Do Nude by Nature use silicone in their products or formulas?
Many of their products are silicone-free and can be found by using the filters on this page.
Are Nude by Nature artificial fragrance free?
Many of them are not fragrance-free. Narrow the product list to this preference by using our site filters.
Nude by Nature claim to have Hypoallergenic products. Does this mean they won't affect my allergies?
Nude by Nature have a selection of allergy tested (or hypoallergenic) products which can be viewed by using our filters.
I'm vegan and only use vegan-friendly products. Is Nude by Nature suitable for me?
Most of the Nude by Nature products featured on our site are not vegan-friendly, but you can view those that are by simply looking for the vegan icon on the relevant product page.
Paraben Free
Natural
Cruelty Free
Phthalates Free