Nakin
Discover the Nakin line up of skin care. Don't forget to sign up with us so that you always get informed about their deals and promotions.
1 product found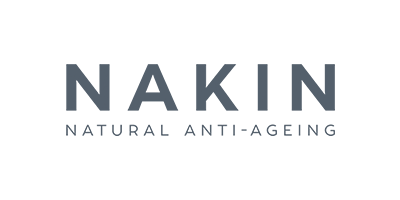 Founded by Cris Beetham, a pioneer of natural skin care since the noughties, Nakin is a British-born brand famous for offering eco-beauty at its very best.
As someone who's passionate about embracing ageing as a part of life, Cris was eager to create a collection that allows consumers to look and feel good about their skin. At this point, enter Nakin.
This award-winning skin care system consists of everything from purifying cleansers to revitalising moisturisers that are all inspired by the art of the plant. Following on from Cris's dedication to enhancing skin, the brand has set into a place a promise to only create formulas that are free of parabens, SLS, artificial colour and fragrance.
As a result, every product in this collection utilises active ingredients such as hibiscus, pomegranate and seaweed in order to smooth out and heal skin. And, it's that exact method – a fusing of science, nature and fast anti-ageing results – that has made Nakin the next generation of natural beauty.
Discover our collection of Nakin at Cosmetify today and indulge in your best, youngest-looking skin yet.
Where can Nakin products be bought in the UK?
Nakin products can be bought online in the UK from Fragrance Direct.
Whether you're looking for skin care, Cosmetify is here to help. We cut down the search time so you can easily compare prices of all your beauty must-haves in an instant. Find where they are being sold for the lowest price and restock your beauty cabinets at a fraction of the cost.
We also showcase delivery cost and associated deals, so you can find the best prices for your favourite beauty goodies in one place.
Frequently Asked Questions about Nakin
Are they an animal-friendly/cruelty free cosmetic brand?
None of their raw materials or finished products are tested on animals so their status is cruelty-free!
Lots of negativity surrounding parabens lately, do they feature in these product?
Their entire line of products contain no parabens.
Are all of their products free from artificial/synthetic fragrances?
None of their products contain synthetic fragrances.
Cruelty Free
Paraben Free
Natural
Vegetarian Friendly