10 products found

In 2010, Magic Organic Apothecary founder Charlie Fowler started a quest for healthy living. Following the birth of her daughter, who suffered badly with eczema, and after having researched the alarming long-term effects of the petrochemicals being prescribed, she was determined to find and produce a simple yet effective organic product that would soothe irritation and discomfort. This is how Green Balm was born.
In the search for natural, organic ingredients she was drawn towards the ancient folklore of herbalism, particularly the humble yarrow. It's an ingredient that is popular and favoured among many herbalist, in part because of its various powerful properties.
Modern Organic Apothecary combines yarrow with other herbal extracts and botanical oils in every product to help soothe, cleanse, moisturise and energise the skin. The therapeutic, herbal scents create a nurturing and calming effect on the mind, body and spirit – with special focus, of course, on the skin.
Charlie creates all of the product illustrations by hand, as she believes that the entire look of a finished product is just as important as what's inside. Her creative efforts also ensure that each potion has been made with love.
Why We Like Magic Organic Apothecary
"Inspired by old herbal folklore and a sprinkling of magic, Magic Organic Apothecary have concocted a bunch of potions and lotions that transform skin. Be sure to try out their hero product, The Green Balm, a multi-purpose balm that boasts healing powers for all types of skin ailments. "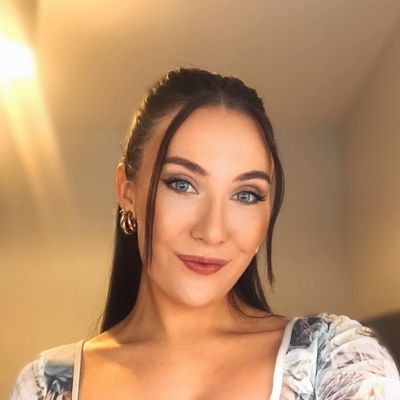 Written by Carly Cochrane, Beauty Editor
Frequently Asked Questions about Magic Organic Apothecary
Is Magic Organic Apothecary mineral oil-free?
Where possible, Magic Organic Apothecary do not put mineral oils in their products.
Do their product formulations contain Parabens?
Magic Organic Apothecary is a Paraben-free brand (and free from other nasties too!)
Is Magic Organic Apothecary a phthalates-free brand?
They are a 100% phthalates-free brand.
Is Magic Organic Apothecary a cruelty-free brand?
This brand's whole line is cruelty-free which means they don't test their products or formulations on animals.
Is Magic Organic Apothecary alcohol-free?
Magic Organic Apothecary use alcohol-free ingredients where possible.
Are these products fragrance-free?
Many of their products are listed as fragrance free. Shop this option by using our sorting options above.
Do Magic Organic Apothecary products contain animal products or by-products?
The majority of Magic Organic Apothecary products on our platform are not suitable for those following a vegan routine. However, Magic Organic Apothecary does have some products that are formulated without animal-derived ingredients or by-products, which you can see by selecting the appropriate filters.
Magic Organic Apothecary Features