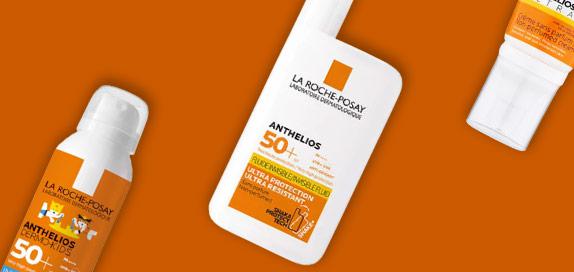 Why We Like La Roche-Posay Anthelios
"Finding a sensitive sunscreen is a tricky task but we think we've cracked it with the La Roche-Posay Anthelios range. We love this sun care collection as each gentle formula is suitable for sensitive complexions and contains high broad-spectrum SPF and PPD protection. So, whether you prefer a cream, lotion or mist, you can easily find the perfect sunscreen to pop in your beach bag with this brand."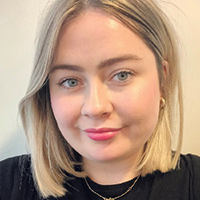 Written by Rebecca Jenkinson, Beauty Editor
25 products found

Have fun in the sun and protect your skin at the same time using the award-winning Anthelios sun care range from La Roche-Posay.
The Anthelios collection is on hand to help the whole family by protecting the skin against harmful UVA/UVB rays using very high broad-spectrum SPF. Discover a range of creams, lotions and mists, which are suitable for every skin type and can help protect you from sun damage and premature skin ageing all year round.
The gentle sun care range is also suitable for even the most sensitive skin types as the formulas are dermatologically tested. This means the products are less likely to cause any adverse skin reactions. Better yet, the Anthelios selection is suitable for people who struggle with sun intolerances as it contains a high Persistent Pigment Darkening (PPD) factor. This helps prevent pigmentation and protects against sun allergies.
Browse the collection today and discover a wide variety of sun protection formulas for the body and face.
Frequently Asked Questions about La Roche-Posay Anthelios
Have these products been through testing to avoid allergic reactions and irritation?
Their products are hypoallergenic meaning that they are less likely to cause allergic reactions when compared to non-hypoallergenic products.
Have Dermatologists tested and approved La Roche-Posay Anthelios?
Yes, although it doesn't guarantee that their products will be suitable for your skin, it does mean they should be less likely to irritate.
Parabens are widely used in this industry. Do they feature in La Roche-Posay Anthelios products?
Most of the La Roche-Posay Anthelios range is paraben-free. Select from our filters to narrow down to this preference.
Will I find artificial fragrance in their products?
Many of their products are listed as fragrance free. Shop this option by using our sorting options above.
La Roche-Posay Anthelios Features