KeraStraight
Embrace the KeraStraight array of hair masks, shampoos and hair brushes & combs. Remember to sign up with us so that you are always aware of their deals and promotions.
18 products found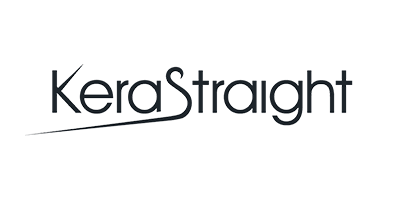 Are you battling with frizzy, unruly hair? If so, let KeraStraight unlock the secret to sleek, smooth, straight and manageable hair. British hair care company, KeraStraight was founded in 2009 by Jez Barnett who has over 30 years of hairdressing experience and whose philosophy is to help you get hair you love and are proud of.
KeraStraight's innovative treatments are created by hair experts to repair and straighten your hair. Or get a healthy and versatile 'do with treatments that will leave your hair with the utmost health so that you can have the best canvas to really bring out your unique hairstyles.
It has never been so easy to transform hair for the better because you deserve to have hair care made easy without compromising on your hair's beauty. And with KeraStraight being a finalist in the Hair Awards three times running – why wouldn't you put your hair in the capable hands of KeraStraight?
Frequently Asked Questions about KeraStraight
Are KeraStraight products made without the use of sulphates.
KeraStraight have ranges of products that include sulphates in their ingredients however you can filter these out with our 'sort by' options.