Isla Apothecary
Shop the Isla Apothecary selection of bath salts, beard oils, balms & waxes, body oils and much more. Make sure you sign up with us so that you hear about brand deals and promotions.
8 products found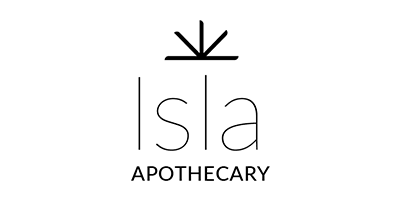 Isla Apothecary all began with the ingredients themselves, as founder Kate sought to unite the inherent qualities found in nature with her own expertise in aromatherapy. What resulted was a cosmetics line that emphasised acts of self-care, prioritising simplicity and enjoyability over onerous, obligatory skin care regimens.
Every one of the brand's designs is orientated around an ingredient specifically chosen for its unique healing and therapeutic benefits. The creative process takes into account the distinct life force and synergistic potential of each individual ingredient. All stages of this process occur in-house at the brand's London base, including initial design, infusions, hand-blending and hand-labelling.
So as to maintain an exceptional standard of quality, Kate creates all these products in small batches, thereby guaranteeing that the final formulas are fresh, powerful and as optimised as they can possibly be.
If there's any brand you need to invest in, it's Isla Apothecary. Enjoy the simplicity of the products and knowing that your body is in entirely safe hands.
Where can I buy Isla Apothecary products online in the UK?
You can buy Isla Apothecary products from a variety of retailers in the UK, including Fragrance Direct.
With Cosmetify you can save money on bath salts, beard oils, balms & waxes, body oils plus lots more, as we compare the prices across different retailers on the web. If you're looking for the cheapest place to buy Isla Apothecary products, then you've come to the right place.
Better still, we even show you their delivery costs so there's no nasty surprises once you hit the checkout.
Frequently Asked Questions about Isla Apothecary
Are Isla Apothecary products free from Parabens?
Isla Apothecary product line is produced without the use of Parabens.
Are Isla Apothecary vegan-friendly with no animal-derived ingredients in their products?
Isla Apothecary products do not contain any animal-derived ingredients and are vegan-friendly. Read more on our dedicated vegan-friendly page.
Do Isla Apothecary test their products on animals?
As a cruelty-free brand, Isla Apothecary does not incorporate animal testing into its development or production regime, nor does it authorise any third parties to perform animal testing on its behalf.
Are their products phthalates-free?
None of their formulas or products contain phthalates.
Paraben Free
Natural
Vegan Friendly
Cruelty Free