In Your Dreams
Shop the In Your Dreams assortment of makeup. Be sure to sign up with us so that you hear about In Your Dreams promos and sales.
1 product found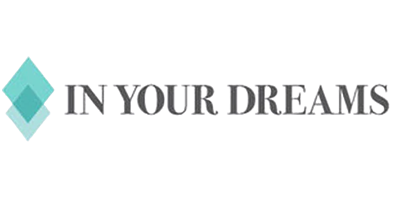 Add sparkle and a touch of glam to your makeup routine with In Your Dreams. This cosmetic brand is the perfect way to achieve bold, bedazzled looks in an instant.
What began as a makeup service at UK festivals has since grown to become a huge cosmetics brand that brings creativity, glamour and sparkles to makeup bags everywhere. With top celebrities seen adorning In Your Dreams face gems, eye jewels, head pieces and glitter, they have certainly made a splash in the beauty industry.
Whether you're searching for high-quality pressed glitter highlighter or cool temporary tattoos, there's something for every beauty buff. The products also make a fantastic addition to makeup looks at weddings, Halloween parties and corporate events. No matter the occasion, make sure you deliver the perfect finishing touch with the helping hand of In Your Dreams products.
Discover the beauty of embellishments with the In Your Dreams range at Cosmetify.
Where can In Your Dreams products be bought in the UK?
You can buy In Your Dreams products from a variety of retailers in the UK, including Asos.
Whether you're looking for makeup, Cosmetify is here to help. We cut down the search time so you can easily compare prices of all your beauty must-haves in an instant. Find where they are being sold for the lowest price and restock your beauty cabinets at a fraction of the cost.
We also showcase delivery cost and associated deals, so you can find the best prices for your favourite beauty goodies in one place.