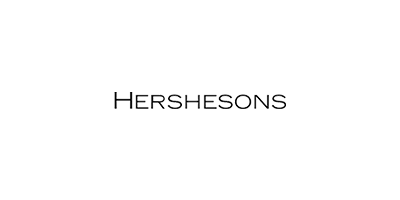 Hershesons
Fashion, hair and beauty needs brands like Hershesons. Most companies tend to play things safe, follow the current trends and produce broad products that vaguely appeal to many. Hershesons are the complete opposite.
This revolutionary brand set trends, constantly shock the industry and do so whilst maintaining their huge customer base. They believe having good hair is the secret to happiness, and who are we to argue?
Such is the creativity and innovation sparking the brand, they often invent new hairstyles that their customers didn't even know they wanted until they were sporting their new 'do with confidence. The fact that Hershesons created the first professional straightening iron in 1999 showcases their ability to lead the market as a pioneer.
Although they take the lead in many areas, they're also happy to put the power in the hands of the customer. They know most people like to style their own hair, and their potent products allow you to do just that.