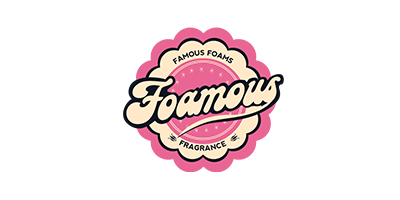 Foamous
With brands like Foamous, you can guess the nature of their range just from the name. They're a brand with fresh ideas and fresh products, most notably, their perfume foams which feel smooth on your skin when you use them in the shower or bath.
They're plenty of bath bombs and shower gels on the market, yet it's Foamous' innovation and creativity which sets them apart. Each product has a unique and inviting scent which entices you in with its blend of intoxicating flavours.
Their new ideas are starting to become noticed in the industry; an increasing number of people are jumping on board the Foamous bandwagon, creating a loyal army of customers. Variations such as their 'Passion Fashion' and 'Berry' have become the leading products of their range – have a look at their page to discover your favourite.