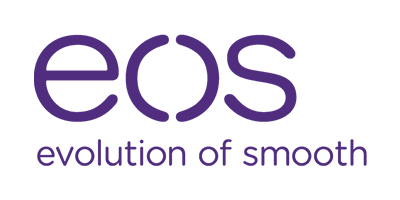 EOS
Welcome to the Evolution of Smooth. EOS are the nifty little lip balms that are a must-have in every skin and makeup routine.
It all began with the simple concept that a lip balm doesn't have to be so basic. While they may be a purposeful essential, there's no reason why they can't boast a touch of delight.
Low and behold, the EOS ethos was born and sooner rather than later, pretty, spherical lip balms began to grace the beauty aisles. With the EOS range showcasing everything from cute shades to tasty flavours, these products treat thirsty lips to everlasting moisture and protection. Not to mention, each and every balm is 100% natural and infused with organic oils, shea butter, vitamin E and jojoba oil so that your pout can be effortlessly smooth.
Despite a massive breakthrough, the brand has stayed nothing but loyal to their original mission, which was to create products that perform and deliver moments of joy. Filling yours or a loved one's day (and lips) with happiness has never been easier.