E Coudray
Shop the E Coudray array of women's eau de toilette, body creams and body oils. Be sure to add a sale alert so that you are first to know about E Coudray offers and sales.
27 products found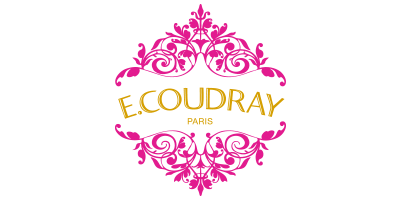 With a rich history spanning for almost 200 years, E Coudray have refined their products to become one of the most powerful fragrance houses to date. The Paris-based house has roots that can be traced back to the reign of Louis XVIII.
Since around 1822, E Coudray have been creating spectacular creations which include the likes of exotically-scented eau de colognes, pomades, creams and soaps. These concoctions were particularly favoured by monarchs and royalty throughout France, Italy and England. In fact, their perfume 'Reine Victoria' was specifically created for Queen Victoria.
The brand was founded by Paris-born doctor and chemist, Edmond Coudray who aptly named the brand after his first initial and surname. By the 19th century, Coudray had earned the rightful title as one of the five greatest perfumers of the 19th century. Discover the full range at Cosmetify today.
Where is the best place to buy E Coudray products online?
A range of E Coudray products are available to buy online from UK retailers, such as Fragrance Direct, Escentual and Amazon.
But with such a saturated market, it can be tricky figuring out which is the best place to buy E Coudray products for the cheapest price. That's where we come in. Cosmetify helps by showcasing all the prices from multiple retailers and letting you order online. This means we compare the costs so whether you're looking for women's eau de toilette, body creams or body oils, you can easily find the cheapest price on all your favourite bits and bobs.
Is your favourite E Coudray product out of stock? Don't panic, simply sign up for an alert and we'll let you know the second it's back.