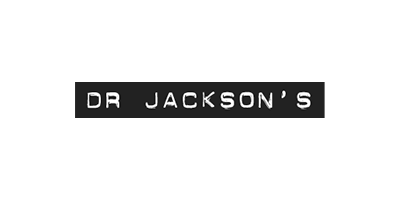 Dr Jackson's
In an age where there is fierce competition amongst business, Dr Jackson's mission is to uphold its development as an innovative, ethical and sustainable company using plant-based skincare.
Founded in 2008, the brand has over 30 years of combined scientific research between the founder Dr Jackson and Chief Officer Dr Bystrom.
With a belief that that beauty should be clean, safe and effective, Dr Jackson's products use the finest ingredients nature has to offer in order to create natural skincare products. Suitable for all skin types, especially for problem or sensitive skin, Dr Jackson's treatments are free from parabens, sulphates or any synthetic ingredients that could irritate the skin.
Working with like-minded people who wish to make a positive impact on your skincare regime as well as the planet, the company collaborates with the best formulation scientists whilst thoroughly testing natural ingredients to ensure their purity as well as effectiveness.