Comme Des Garçons Amazingreen Eau de Parfum
Comme Des Garçons Amazingreen Eau de Parfum
£69.00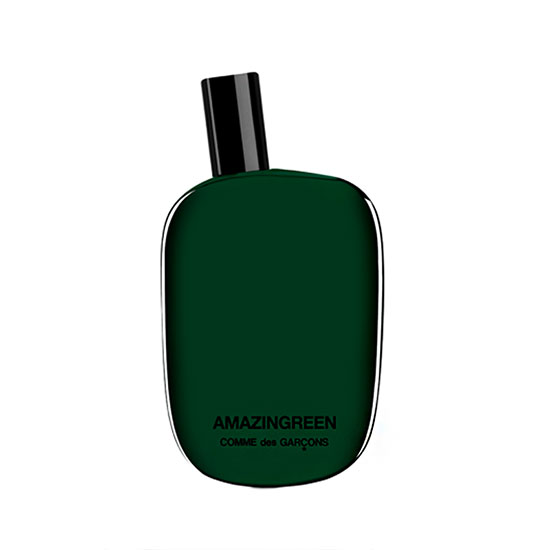 Product Details

Immerse your senses in an intensely refreshing unisex fragrance, that comprises a wonderful infusion of spices and herbs to bring you a truly green scent.

The potent perfume opens with a rich, verdant composition of palm tree leaves, green pepper, jungle leaves and a refreshing addition of dew mist, for a crisp and natural scent.

A hearty blend of aromatic coriander and fresh Ivy bring this eau de parfum an uplifting and earthy aroma that resembles an explosion of natures' elements.

An intriguing blend of smoky gunpowder accord and warming vetiver fill the senses with a distinct and sensual scent, whilst a white musk infusion gives this potent perfume a touch of depth − enabling you to experience the distinctive contrasts of organic greenery and explosive smoky accords.

Infuse the Comme Des Garçons Amazinggreen Eau de Parfum into your collection and enjoy a powerful, herbaceous fragrance.