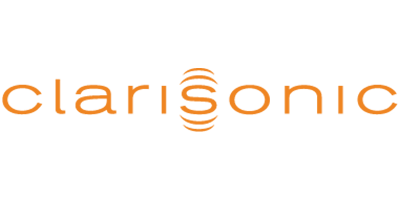 Clarisonic
In 2001, Clarisonic was founded by a team of scientists and engineers in Seattle, WA, USA. The company began by combining proprietary technology with innovative ideas to create clinically proven, effective products, to help transform the skin for the better.
The Clarisonic Classic Cleansing System was launched in 2004, and since then the brand has continued to grow and expand their line of skincare brushes and systems - bringing new ideas to life.
Their passion lies with offering high-quality products that deliver exceptional results, such as working to improve skin tone, reduce the size of pores, and banish dirt and impurities;all it takes is 1 minute of cleansing per day to keep your skin perfectly cleansed and clear.
Twice as effective as manual cleansing, the Clarisonic Cleansing Systems utilise its patented sonic frequency which allows 300 movements per second, which maximizes product performance to reveal a healthy-looking complexion.
Clarisonic has become a global phenomenon in the beauty world, due to their technically advanced skincare solutions that give the customers immediate satisfaction and long-term results of clearer, softer skin.
Today, Clarisonic proudly partner with skincare physicians, dermatologists, luxury retailers, and premium spas worldwide.