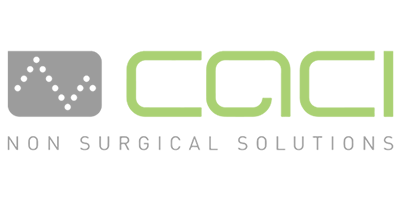 CACI Microlift
Originally a treatment for Bell's Palsy (a facial paralysis condition), Dr Thomas Wing developed and designed the CACI technology which was cleverly used to help treat the symptoms of this condition. The CACI system uses very specific muscle stimulation techniques that have been ingeniously thought out and developed by Dr George Goodheart. It is these very techniques that then work to treat and re-educate facial muscles.
Then, from this excellent unearthing came another discovery: the device could be used as a beauty treatment. The same techniques that re-educate facial muscles also provide to a tightening, lifting and toning effect. With that, the first CACI professional toning system was launched, helping women across the UK achieve tighter looking skin. CACI treatments are now available in over 6000 of the world's best, most loved spas and salons, earning its title of "The Non-Surgical Face-Lift ". Accompanying the treatment system is a range of products that can be applied topically to help fight the signs of ageing and enhance the CACI treatment, meaning younger-looking skin has never been so accessible.
Discover the power of younger looking skin with the help of CACI Microlift.