Boy Smells
Explore the Boy Smells selection of fragrances. Remember to sign up with us so that you hear about product promos and sales.
4 products found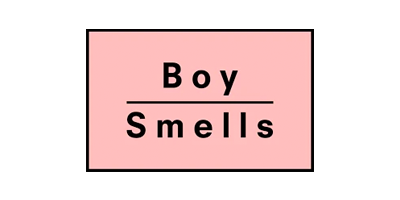 Relish in the beautiful scents of Boy Smells candles. Hand poured in Los Angeles, these candles embrace both masculine and feminine fragrances to create scents which everyone can enjoy.
Founded in 2016 by real-life partners Matthew Herman and David Kein, Boy Smells has since gone on to gain a cult, global following. The co-founders want Boy Smells candles and apparel to be accessible for everyone, which is why they've gone above and beyond the binary to create unique, refreshing fragrances. Boy Smells also want to create eco-friendly products their customers can reuse or recycle after burning.
Housed in beautiful holders, the candles are made using paraffin-free, blended coconut and beeswax. Choose from a range of scents including the PETAL Candle with floral, exotic notes or the LES Candle with blackcurrant and peach blossom notes. No matter your preference, there's a Boy Smells candle for every occasion.
Add Boy Smells candles to your home fragrance collection and shop the range at Cosmetify today.