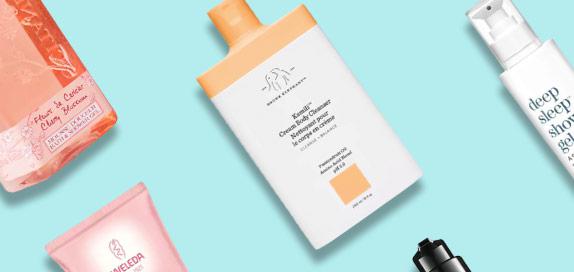 Shower Gel
There's nothing a good scrub at the end of a long day won't make you feel better about, so dive right into our range of nourishing, body moisturising and downright refreshing shower gels from all your industry favourites. Aesop, REN, Weleda, Elemis and Caudalie are just a few of the many amazing bath and shower gel brands we have here at Cosmetify. Read More
508 products found
Bath & Shower Gel
Whether you're searching for an invigorating shower gel for your morning shower or a rich, creamy body wash for your evening bath, we have everything you need to make your bathing routine go from zero to 100. With an array of formulas to choose from you can cleanse your body, while also locking in that all-important hydration.
From antibacterial shower gel to indulgent sleepy time treatments, you can curate your own perfect pamper session in the comfort of your own home. And with our handy filters, it couldn't be easier to refine your search to suit your specific needs. Search ingredient preferences, skin benefits and skin types with formulas to suit even the most sensitive skin.
To elevate your shower routine even further, make sure you shop our collection of hair shampoos, conditioners and hair masks. Rest assured, you'll find something that tickles your fancy in our wide range of products, and you'll be one step closer to unwinding in comfort.