Bio Balance
Discover the Bio Balance range of body creams, eye creams & gels, foot creams & lotions plus others across the spectrum. Make sure you add a sale alert so that you are always aware of Bio Balance offers and discount codes.
6 products found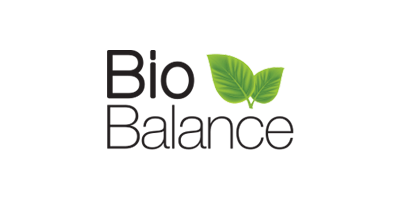 When your skin is in desperate need of intense hydration, antioxidants and heightened protection, you know it's time to turn to Bio Balance.
The well-established company puts your skin first with their impressive range of results-driven products. Priding themselves on their fully equipped laboratory and safely tested formulations, the brand continues to produce vitamin- and mineral-rich mixtures that give your skin the best fighting chance of a healthy complexion.
Before creating new formulas, the company actively researches and tests out the chemistry of vitamins, minerals and herbal extracts to ensure only the best strains are used, benefitting your skin in the long run. Once the correct amount of research has been done, countless laboratory trials are held to help combine all the highest-quality ingredients.
Here, you can discover a selection of eye and face creams, hand balms, stretch mark removal formulas and teeth whitening treatments to enhance your face and body care routine. Simply browse the collection to find exactly the products you need to enhance the daily care of your body. Bio Balance is here to make it as easy as one, two, three.
Where are Bio Balance products sold in the UK?
Bio Balance products can be bought online in the UK from Fragrance Direct and Beauty Base.
Whether you're looking for body creams, eye creams & gels, foot creams & lotions and more besides, Cosmetify is here to help. We cut down the search time so you can easily compare prices of all your beauty must-haves in an instant. Find where they are being sold for the lowest price and restock your beauty cabinets at a fraction of the cost.
And if your go-to products are out of stock, just set up an alert and we'll let you know the minute it's back.
Frequently Asked Questions about Bio Balance
Do they avoid the use of parabens in their ingredients?
Bio Balance is a Paraben-free brand (and free from other nasties too!)
What is the Bio Balance policy on animal testing and their cruelty-free status?
This brand's whole line is cruelty-free which means they don't test their products or formulations on animals.
Are their products phthalates-free?
Bio Balance don't put any phthalates in their products or formulas.
Organic
Paraben Free
Natural
Cruelty Free