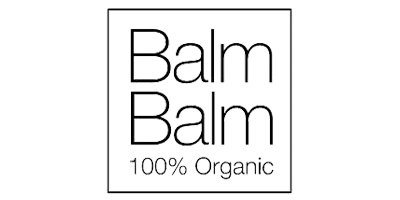 Balm Balm
The central ethos around which Balm Balm was built places a premium on both transparency and clarity. This boils down to a determination that there should be absolutely zero chemical nasties in any of their 100% organic and 100% natural blends. In support of this, the brand ensures that it provides detailed information on each product's composition and uses
This way of thinking was apparent from the brand's very inception, as aromatherapist, perfumer and natural formulation consultant Glenda Taylor founded the company in 2005, fulfilling her dream of creating an affordable and wholly organic range.
And it's not just the formulas. Since 2009, all of the brand's packaging has been recyclable and derived from a source that's both FSC approved and carbon neutral.
Of course, all this ethical thinking would be of little use if the products themselves weren't up to much. Thankfully, that's very far from the case. The brand's eponymous balm unites all of the skin care benefits found in shea butter, beeswax, calendula oil, sunflower oil and jojoba oil, forming a potent and inimitable blend. And that's not even to mention the range of different serums, cleansers and floral waters that make up the Balm Balm collection. In short, there's a lot to love.