Aroma Works
Browse the Aroma Works range of reed diffusers, scented candles, anti-ageing skin care and other products. Be sure that you create an alert so that you always get informed about Aroma Works sales and deals.
46 products found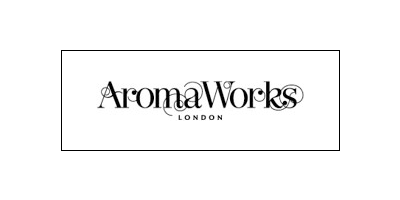 Going vegan doesn't just stop at the diet. Clothing products, beauty products and fashion accessories are made from animals, so it's handy that companies like Aroma Works make the transition that little bit easier.
They aspire to make the entirety of their selection 100% cruelty-free and vegan, so you can use the natural ingredients that comprise these invigorating products completely guilt-free. The founder of the successful brand, Jane Hibbert, has proved that the use of synthetic ingredients are unnecessary; instead the use of organic and pure components create a healthy formula.
The entire company is passionate about the positive effects of aromatherapy, and the respect and admiration their ethics achieve suggest they're going about it the right way. Living life in a natural way will always garner a happy outlook – if you feel great about your choices then it will radiate from you like sunshine.
AromaWorks have a great selection of essential oils, which are perfect for use whilst steaming to detox the skin, treating skin conditions and soothing muscle inflammation.
Frequently Asked Questions about Aroma Works
Do their formulas contain Parabens?
Aroma Works products are not formulated with Parabens.
Are Aroma Works products, or their ingredients, tested on animals?
Aroma Works do not test their formulas or end products on animals and are a proudly cruelty-free brand.
Are Aroma Works formulas 100% vegan?
To our knowledge, Aroma Works do not use animal-derived ingredients in their formulations and are a vegan-friendly brand.
Do they make phthalates-free products?
They are a 100% phthalates-free brand.
Does this brand put Sulphates in their formulations?
Aroma Works products are produced without the use of Sulphates.
Are these products mineral oil-free?
They avoid using mineral oil in their products whenever possible.
Paraben Free
Cruelty Free
Vegan Friendly
Natural