Aloha
Explore the Aloha selection of sun care & tanning. Make sure you create an alert so that you are always aware of Aloha deals and promotions.
7 products found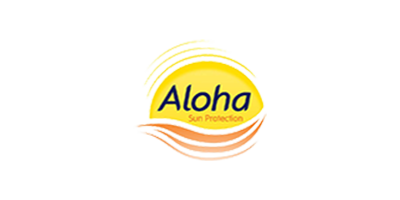 Get ready for the sunshine with Aloha sun protection – a sun care brand perfect for the whole family.
Aloha's range of sun creams, sprays and lotions are ideal for hot holidays. With SPF ranging from 8 to 50 there's something for both the sun worshipper and those who need that extra layer of protection. No matter where you are, simply pop Aloha sun lotions in your bag and apply throughout the day for continued, long-wearing defense against harmful UVA/UVB rays. This helps your skin feel nourished, whilst still protecting against burning and premature skin-aging.
And ensure the kids are safe in the sun with the help of Aloha kids sun protection, whether it's the Ultralite SPF 50 Kids Sun Lotion or the Pocket Pack Kids SPF 50 Sun Lotion. These are the perfect products to have pool side to protect your little ones and keep their sensitive skin moisturised throughout the day.