Benefits of Liquorice For Skin
You'll find extract from the root of the liquorice plant in a variety of forms, such as lozenges, medicines, teas, sprays and mouth washes. Liquorice is used to treat a range of health and beauty conditions, from digestion and coughing to eczema.
See our liquorice guide to answer your questions like what is liquorice and what are the benefits of liquorice.
114 products found

Frequently Asked Questions about Liquorice products
What is liquorice?
We're not talking about the red and black candy ropes here, which don't usually contain any liquorice extract at all. Liquorice is a plant native to western Asia and southern Europe, with the root being one of the world's oldest herbal remedies.
What are the benefits of liquorice?
Liquorice root may help with indigestion, heartburn, coughing and swelling. It's also thought to reduce the bacteria that causes ulcers and heal them.
As a gel, liquorice has been shown in some studies to reduce the redness and itching of eczema.
How do you use liquorice?
Liquorice is available in many different types of products that you can take orally or apply topically depending on your needs. Find it in supplements or as an ingredient within serums, moisturisers, oils and more.
Who should avoid liquorice?
Don't take liquorice if you have a heart condition as this ingredient can cause your body to store water or increase your risk of irregular heartbeat, both of which can make heart conditions worse.
It can also worsen conditions such as high blood pressure, hypertonia, low potassium levels, kidney disease and more, as well as any medications you might be taking, so always check with your doctor.
Can you take too much liquorice?
Technically, yes. If you were to eat more than 57g of black liquorice a day for at least two weeks, you could run into some serious health problems. But when taken in small doses and as a medicine for short periods of time, most people are fine to consume liquorice. Liquorice is also completely safe to use as a topical treatment and can be used daily.
Are there any side effects of liquorice?
Licorice root contains glycyrrhizin, which can cause side effects when eaten in large amounts or if you have heart disease, kidney disease or high blood pressure.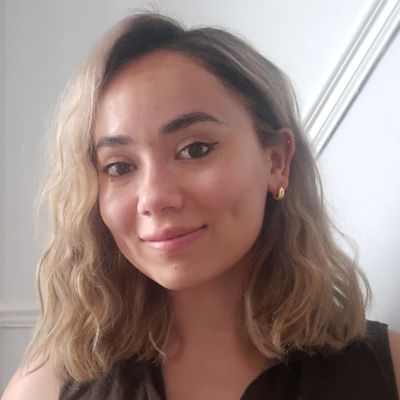 Written by Gabriella Buckner, Beauty Editor