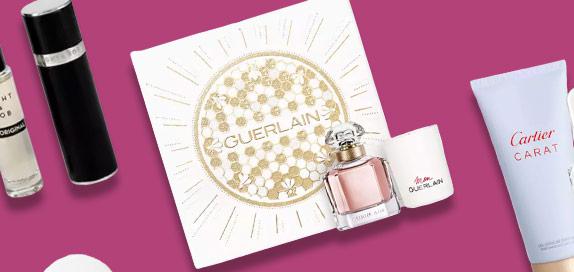 Perfume Gift Sets
Choose from some of the best brands and designers, including Marc Jacobs, Lancôme and Dolce& Gabbana. With Yves Saint Laurent's Black Opium and VIKTOR&ROLF's Flowerbomb on our shelves, you're bound to find the right perfume gift set for your special someone (or yourself!). Explore our impeccable selection until you find the sparkling scent that perfectly complements that special girl in your life. Read More
109 products found
Fragrance Gift Sets
Become the ultimate gift-buyer amongst your friends and family, courtesy of our amazing perfume gift sets for women. With a huge variety of luxurious packaging and sumptuous scents to choose from, our top-of-the-range gift sets will please even the pickiest of recipients. A gorgeous perfume is a surefire way to bring a smile to any girl's face, whether it's with a warm, sensual aroma or something more vibrant and uplifting.
We appreciate that with so much choice it's difficult to settle on the right perfume, so here's a small tip: if you're unsure, choose something which you also enjoy, after all you're the one who's going to be smelling it every day.
And if you're still on the lookout for something special, why not take a look at our skin care gifts, makeup sets or nail varnish gift sets?