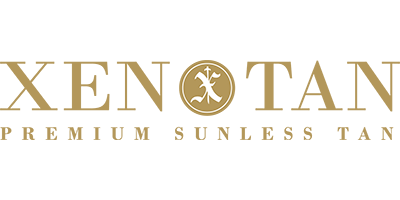 Xen Tan
Introducing Xen-tan, the revolutionary, sunless tanning brand, that can help us to achieve and embrace a sun-kissed gorgeous glow - without the risk of harming our skin and health; thanks to a ravishing range of fake tanning products, that have been specially designed to grant flawless, long-lasting results.
In 2002, Xen-tan was founded in the USA by Dera Enochson, an avid fake-tanner, who was unhappy with the unnatural, orange finish, the bad odours and mess that often came with self-tanning products. She decided to create a brand that offers self-tanners that would leave skin nourished, smelling fabulous, all while granting an even and natural-looking tan every time.
After becoming a tan sensation in the US, it was brought over to the UK and Ireland by beauty specialists, Natalie Roche Limited.As a result, Xen-tan is fast becoming the brand of choice for many fake tan lovers and celebrities alike; among leading beauty experts within the fashion, TV, music and film industries. Xen-tan has already received an impressive array of awards, such as: Harpers Bazaar's Best Self-Tan, Elle Beauty's Best Ever Beauty Buys and Handbag.com's Best Self-Tan.
Designed to enhance self-confidence and care for your skin, thanks to their moisture-rich formula's, the range offers everything from lotions, mousses and sprays – everything you could possibly need to say hello to a show-stopping tan that gives you a gradual and even fade.
Every item is simple to use and there is certainly one on offer to suit every skin tone. With a delicious, fresh smelling scent among all of the products, your skin will be left feeling nourished and looking fabulously bronzed.