Hair Care Guide
By Rebecca Jenkinson, Beauty Writer
With our hair care guide, you can find out everything you need to know before buying or using the product. If you're ready to buy or want to see our selection, visit our hair care page.
Your Guide To Hair Care
Styling Products
Switch up your hair prep routine and create a whole new look with our incredible range of styling products from the likes of Living Proof and Percy & Reed. Browse amongst creams, whips and waxes to create a fresher-than-fresh 'do that keeps your style in check all year round. Whether you're after short and spiky style that stays in place or long, flowing post-holiday waves, our collection allows you to experiment freely for a look that's always on-trend.
Are styling products bad for hair?
Not necessarily. A lot of hair styling products are incredibly nourishing for your locks keeping your strands feeling strong and healthy. However, when not washed out properly some styling products can build up and could cause irritation to your scalp. If this does occur, it can be easily rectified with a scalp treatment or by regularly washing your hair.
Avoid nasty ingredients in hair styling products by using our ingredient preference search filters. You can choose styling products that are free from the likes of sulfates, parabens and mineral oils. And instead, you can easily find products that include nurturing components, such as shea butter, grapeseed oil and jojoba oil.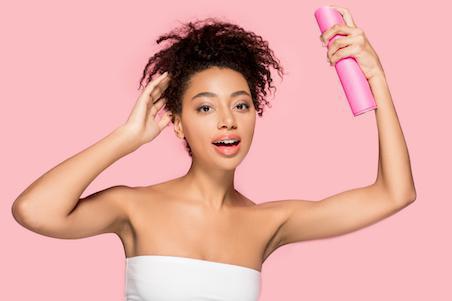 What are the best hair styling products?
At Cosmetify, we have a collection of the best hair styling products in the business. Choose both luxury and affordable options from some of the best leading hair care brands, such as Bumble and bumble, Kérastase, John Frieda and Amika.
Finding your favorite styling product all depends on what hair style you want to create. Big, voluptuous curls? Take a look at our range of mousses, styling creams and lotions. Up-dos without a hair out of place? We recommend using strong hold hair sprays, gels and waxes. No matter your style, there's a product to suit every kind of hair type.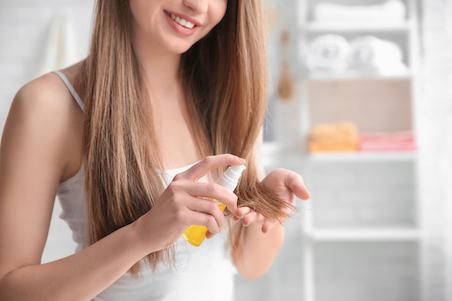 What should I put on my hair before styling?
If you're styling your hair using heat styling tools, we recommend using the best heat protection products, whether it's in the form of a cream, gel, foam or spray. This not only helps protect your hair from damage caused by excessive heat, such as dryness and split ends, but it also helps provide a smooth and shiny finish. Protective styling products can also ensure your style lasts longer between washes.
If you're washing your hair you can also add nourishing oils and serums to your routine before styling. This ensures your strands are in tip top condition before applying any heat.
What products do hair stylists use?
Hair stylists use a range of products depending on their clients' hair type and the style they want to create. Popular products among hair stylist and hairdressers, include (but are certainly not limited to) OUAI, ghd, Living Proof and Paul Mitchell. Think volumizing sprays, nourishing protective foams, curl-enhancing creams and shine-boosting serums.
At Cosmetify you can find a wide variety of popular and hardworking hair styling products loved by beauty editors, influencers, stylists and A-listers alike. Use our handy price filter to find budget-friendly options that can help you achieve professional looking hair styles without breaking the bank or leaving the house.
Treatments
Give your hair the kiss of life with a hair care treatment created specifically for your concerns. No matter your hair type or condition, there's a nourishing formula to restore its health and vitality once and for all. From taming unruly curls to adding a little extra 'oomph' to finer strands, our expert hair treatments range offers endless remedies to beautify and maintain your locks in their moment of need. Shop Redken, Philip Kingsley and many more amazing brands right here.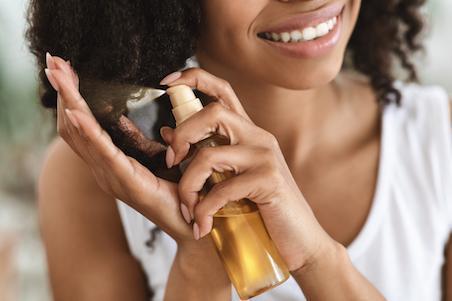 What are the best at-home hair treatments?
Whether you can't get to the salon or just want to save your pennies, you can use professional quality hair treatments in the comfort of your own home. Hair care brands have formulated nourishing, hardworking formulas to ensure you hair feels soft, healthy and strong. Think hydration-boosting hair masks, invigorating scalp treatments and shine-enhancing hair creams.
Here at Cosmetify, we have a collection of the best at-home hair treatments from brands like Olaplex, Kérastase, Amika and more. Use our filters to search by brand and ingredient preference to find hair-boosting properties, such as jojoba oil, tea tree oil, cocoa butter and argan oil.
How can I make my hair grow faster?
There a few things you can do to make your hair grow quicker, which include nourishing hair treatments. These products help keep your mane in tip top condition, maintaining hair health and strength to help it grow faster. Scalp treatments, hair oils and massages will also promote and stimulate hair growth. Simply add these into your regular hair care routine to see a long-lasting impact.
Other top tips including getting frequent trims to remove split ends and not washing your hair as regularly to maintain your hairs' natural oils. Also, we recommend avoid over-using heat styling tools. And when you do use heat on your lengths, make sure you use a heat protective product to prevent any further problems.
What is the best hair treatment for damaged hair?
Whether it's from over-styling, heat tools or too much bleach, hair is susceptible to damage and breakage. Combat the problems with some must-have hair treatments you can easily add to your everyday hair care routine. This includes hair care products from leading brands, such as Philip Kingsley, Sachajuan, Balmain, Cantu and Bondi Boost.
For really dry, damaged tresses we recommend nourishing hair masks and hair lotions, which help reconstruct your hair and add a major boost of moisture. Serums are also a winning formula for post-shower treatments. Simply apply a few drops for long-lasting hydration. Keeping your hair conditioned and strong will ensure it looks and feels healthier for longer.
If you're trying to transition from relaxed hair, read about the steps to take on our Beauty Hub!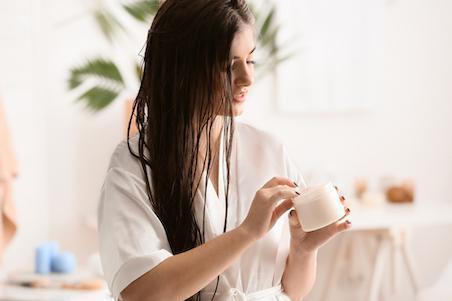 Do hair masks actually work?
The simple answer is yes! Not only can hair masks repair your locks after heat damage, but they are also the perfect solution to dry, color-treated hair. It's always a good idea to treat your mane to some extra TLC, especially if you've been over styling or over coloring. Hair masks can restore vitality, strength and shine in a matter of minutes.
Most hair masks offer conditioning benefits, but to find a hair mask to suit your specific concern, use our handy drop-down filters. You can search by hair type, hair concern and even ingredient preference. This is perfect if you want to find vegan-friendly or cruelty-free hair treatments.
Shampoo & Conditioner
There's nothing quite like a hair care day where you pick out your favorite gorgeous smelling shampoos and conditioners. Not only do they help you feel absolutely fabulous, but they can also help restore health, radiance and shine to your precious locks. No matter your routine, discover a range of both new and renowned shampoos and conditioners that'll take your hair care to new heights.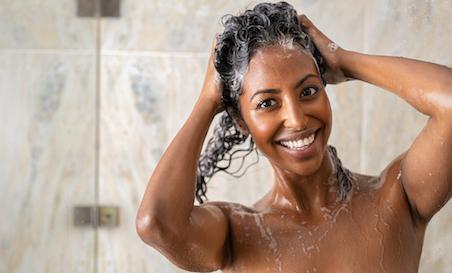 What is the best shampoo?
The best shampoo depends on your hair type and your hair concern. Here at Cosmetify, we have a wide variety of products that cater to every hair woe. Whether it's greasy roots, damaged locks or color-treated, brittle strands, there's a shampoo to suit every head of hair. Popular shampoo choices come from leading brands such as Bumble and bumble, Amika, Kérastase and Paul Mitchell.
Simply use your drop-down filters to find the best shampoo for your routine. Use filters like hair benefit, hair concern, hair type, price and ingredient preference to find the best fit. This is perfect for finding budget-friendly, ethical hair care must-haves.
Is shampoo bad for your hair?
Well, not necessarily. Shampoo is good for your hair in moderation. It helps remove excess oils and add a much-needed dose of hydration to dry, damaged locks. However, when overused, shampoo can also strip important oils from the scalp. How often you wash your mane is all down to your hair type. Drier hair types should try to shampoo 2 times a week, whereas oiler hair may need shampooing 3 times or more. It's all about finding a routine that fits your needs.
When you're searching for shampoo also take note of the ingredient list. Shampoos enriched with nourishing ingredients like jojoba oil and argan oil help nurture, while sulfate-free and paraben-free solutions can protect your lengths.
How can I clean my hair naturally?
A quick, easy and natural way to clean your hair is using natural shampoos and natural conditioners, which are full of nourishing, eco-friendly ingredients and free from any nasties. These natural formulas help remove the dirt and product build-up, without stripping your hair or scalp of its natural oils.
Use our ingredient preference filter to find the perfect natural shampoo alternative for your regime. You can also find sulfate-free, paraben-free, vegan-friendly and organic options, so you can easily clean your hair without compromise. Top natural hair care brands include Aveda, Green People, PHYTO and Shea Moisture. Browse our collection at Cosmetify today.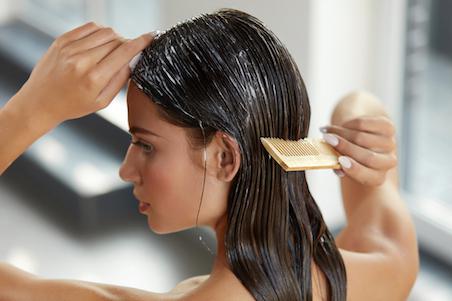 What is conditioner for?
Conditioner is an important step in any cleaning routine as it helps to keep your hair feeling soft and smooth. Not only does it help boost moisture in dry locks, but it also helps protect your hair from any future damage, breakage and split ends. Top quality conditioners can also add nutrients back into your locks to ensure your hair is strong and healthy.
Not to mention, using a deep conditioner can help detangle your hair, making it easier to manage daily and style as desired. Better still, some conditioners are specially designed to prevent color fading which is perfect for colored or highlighted hair.
What is the best conditioner?
Browse leading hair care brands such as Olaplex, TIGI Bed Head, Pureology, KeraCare and more, here at Cosmetify. Our collection of the best conditioners in the biz help take your hair from glam to glum instantly. Discover a wide range of formulas from hydration-boosting creams to shine-inducing leave in conditioners.
No matter your hair concern or hair type, there's a nourishing formula to fit into your hair care routine. Think rich, creamy solutions and indulgent, luxury options all in one place. Refine your search using our handy filters to find the best conditioner for you.
Hair Color
Your hair color says more about you than you think. Whether you're going for something new and adventurous or simply giving your current color a refresh, we have a great line-up of permanent, semi-permanent and temporary dyes that'll give both your hair and your look a new lease of life. And don't worry, with professional brands such as L'Oreal Paris, Color Wow and Lime Crime supplying your products, you'll always have salon-worthy color.
How do I color my hair at home?
There are many ways you can dye your hair at home, whether that be with a permanent, semi-permanent or temporary color. The formulas are easy to use so that even beginners can achieve professional-looking results.
Permanent and semi-permanent dyes typically supply a developer, color crème tint, conditioner or treatment and gloves for application. Mix the developer and tint in a bowl with a brush before applying to hair. Temporary dyes and sprays can be applied directly to hair.
Start by applying the color to your hairline to cover any regrowth. If you are dyeing all of your hair, complete this step then section your hair and bring the dye down to your mid-lengths and ends. Allow the dye to develop for the recommended amount of time, usually it is 20 minutes. If you are new to coloring your hair at home, be sure to refer to the instructions leaflet provided.
Does coloring hair make it thinner?
Generally, dyeing your hair does not make your hair thinner as the color treatment cannot affect the hair beneath the scalp that is yet to grow out. However, over-processing natural hair with bleach and high amounts of peroxide can cause temporary breakage and damage. This is because the hair shaft and elasticity of your hair weakens. If an individual continuously lightens locks from dark to blonde, they may experience more breakage at the ends of the hair, as this section would have experienced the most color treatment.
What do hair color numbers mean?
Most hair color kits are numbered with a level system that ranges from one to 10. The numbers help to determine the depth of your natural hair – the higher the number, the lighter the color. So, for example, 1 equals black, 5 is light or medium brown, 6 is dark blonde, 7 is blonde and 10 is the lightest blonde. All the other numbers represent the shades that fall in between.
You may also spot that some hair colors use letters in their shade name, such as 6N. The letters are used to identify the base tone of the dye. A is ash, B is blue, BV is blue-violet, C is cool, G is gold, M is mahogany, N is neutral, NA is neutral-ash, NB is neutral-brown, NN is natural-neutral, O is orange, OR is orange red, P is platinum or purple, R is red, RR is really red, RB is red-brown, RC is red copper, RO is red-orange, RV is red-violet, V is violet, VR is violet-red and W is warm.
If you're looking to color your hair at home, it's good to learn this system so that you can achieve the exact shade you desire.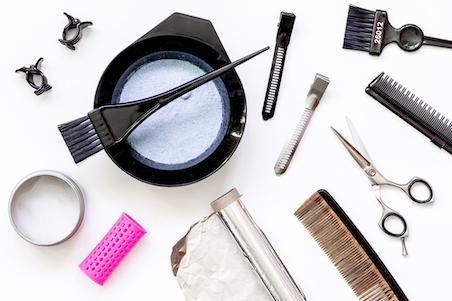 How do I prepare my hair for color?
Preparing your hair for a color treatment is super easy. For best results, apply your chosen dye to hair one or two days after a shampoo wash. This makes it easier for the color pigment to cling onto strands, whilst the natural oil your hair produces protects the scalp and allows the color to seep in more evenly. If you are lightening your hair, ensure that you do not use chemical treatments such as perms or relaxing for two weeks prior to bleaching.
Whether you dye your hair whilst it is wet or dry is entirely up to you. Many instruction leaflets will advise that you apply color to hair when it is dry, as this allows a drastic color change. Wet hair is great for those using a semi-permanent dye and for subtle dimension.
Section your hair into equal parts in order to achieve an even color and so that you don't run out of dye! If you have long hair, it's suggested that you use two boxes of dye.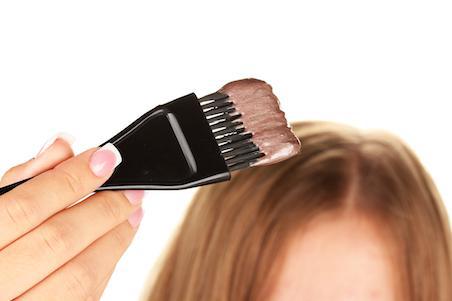 How often should you color your hair?
How often you color your hair depends on your situation, but experts would recommended that you leave four to six weeks between each hair coloring session. Applying color treatments to your hair regularly can be bad for your hair, so putting space between each dye job prevents locks from becoming dry, weak and brittle.
On average, hair grows half an inch each month, so you could even stretch your color to six to eight weeks for minimal chance of damage.
Hair Extensions
Achieve length and volume in an instant with hair extensions that work wonders. It's time to unleash your inner Rapunzel and let your hair down once and for all.
Shop our extensions, updo rolls and ponytails by Beauty Works, Balmain and more.
How long do hair extensions last?
Human hair extensions last for somewhere between 3-6 months, whereas synthetic ones don't last quite as long, typically boasting a lifespan of only 1-2 months. This is a rough estimation and the actual length of time depends on how well you care for your extensions; failure to look after them significantly reduces their longevity.
Make sure you wash and brush your extensions regularly to keep them in pristine shape. If you fail to maintain them, they lose their quality and durability, so you'll end up forking out for another pair quicker than you intended. We suggest investing in a premium hair oil to keep your extensions looking shiny and feeling cashmere soft. If you put the time and effort into maintaining them, you can enjoy gorgeous hair for longer.
How to put in hair extensions?
If you've just purchased hair extensions and you've never put them in before, we appreciate the task can seem a little daunting. You're not the first to be intimidated by the prospect and you won't be the last. But don't despair, it's much simpler than you realize.
The first step is to choose the right amount of hair. If you have thin hair, then you should opt for more grams, whilst thicker hair requires less grams. Once you have the right amount, create a base for your hair using a texture spray for maximum hold. Next step is to create zones that hide the clips from being seen; a good tip is to imagine a circle around your head, and place the clips where your eyebrows would be.
Play around with the positioning of the clips to fill any gaps and help the extensions blend in with your hair. We suggest using smaller wefts on the side of your hair and larger wefts in the middle. Once your clips are in place, your job is immediately easier and smoother. Now, just position and tease the hair into place for a natural looking finish.
Can I dye my hair extensions?
It mostly depends on whether they're synthetic hair extensions or human hair extensions. Dyeing synthetic ones is best avoided, however, you can do anything with human hair extensions that you'd do with your real hair, and that includes dyeing it.
It's worth doing a strand test on your hair extensions to test how they react to the different colors and shades. Dyeing your hair a darker color is fairly simple and straightforward, it just takes a few strand tests to find the perfect shade before you fully commit.
If you're planning on dyeing your hair a lighter color, it's a slightly longer and more complex process. Firstly, you need to strip the hair of its natural color, then you need to bleach the hair to the desired color. This may take a few attempts before you settle on the right color, which again is best tested by a strand test.
What types of hair extensions can I get?
Hair extensions come in two types: human and synthetic. Synthetic extensions are cheaper, though they don't blend into your natural hair as well and only last for 1-2 months as opposed to six months for human hair extensions. Synthetic extensions are ideal for someone who's tentative about making the transition to extensions and wants something of a trial period.
Human extensions last for up to six months and require a fair bit of love and care. Similarly to your natural hair, they require hair care products to keep them in pristine condition. Once the hair extensions are applied, you can style them however you wish: whether you want to dye them, curl them or straighten them, they are easily adaptable.
How much do hair extensions cost?
Hair extensions typically cost between £115-220, depending on the brand and the style. It may seem like a lot of money but they provide excellent value; a quality set of hair extensions lasts for up to six months, which means you only need to invest in two pairs a year. Getting gorgeous looking hair for around £300 a year represents great value for your money.
You may need to invest in some care and styling products to keep your extensions looking and feeling their best. These products are reasonably priced and last for a few months, so they don't add too much to the total cost. If you're not sure whether you want to fully commit to wearing hair extensions, we recommend buying a more affordable pair of synthetic extensions that only last for 1-2 months. If you like the look you can purchase some of higher quality.
Styling Tools & Electricals
Caring for your hair goes far beyond a good shampoo and conditioner. To keep your mane looking fierce, you need to incorporate top quality styling tools and electricals into your routine. Keep knots and split ends at bay with a Tangle Teezer paddle brush, give yourself a professional blow-dry with our selection of GHD hair dryers or style locks like an A-lister with our range of heat tools. Whatever your style, we have everything you need to create a catwalk-worthy look.
How do you store hot hair tools safely?
Anyone who has used straighteners understands the panic when you've left the house and question whether you forgot to turn off your straighteners. Straighteners, alongside other electrical styling products, are useful, convenient and effective, but failure to store them correctly can cause irreparable damage.
The most important thing is to make sure you've turned them off after you finish using them. After turning them off, leave them to cool down on a cold or solid surface, or better yet, invest in a rack to store the after use. Leave the hot tongs facing upwards and the handle resting against the surface to avoid damage to the surface and the product.
Some innovative stylists have transformed every day items into styling tacks. Have a look around the house to see if you can find a place to store them, but don't worry if not, you can purchase a styling rack for an affordable price.
Why are electrical styling tools better than manual?
Electrical styling tools aren't necessarily better, however, they can make the styling process significantly smoother, quicker and easier than manual styling products. There are some instances, such as straightening hair, where they provide a purpose that manual products fail to do.
Electrical styling tools also represent better value for money: they save you endless amounts of time in the morning rush, a quality product lasts for longer and they make your routine much smoother and stress-free. They also allow you to style your hair with care and get glossier and better results.
A premium styling tool usually lasts for a few years, and can be easily stored and maintained. Their compact and sleek design allows you to slip them seamlessly into your travel bag should you wish to transport them.
Do straighteners damage hair?
Straighteners have been questioned about their potential damage since they were introduced, yet when used correctly they're perfectly safe to use. You can damage your hair using straighteners, but only if you don't use them carefully and responsibly.
The key to utilizing the maximum potential of your straighteners and keeping your hair shiny and healthy is to manage the heat setting efficiently. Having your straighteners on a very high setting can damage your hair if they're left on the same strands for too long. The highest setting is suitable if you're proficient at using straighteners and move from strand to strand quickly.
If you use straighteners every day, we suggest using some hair care products to keep your hair healthy. A nourishing spray or oil maintains your hair's moisture and vitality.
How do you use hot hair tools?
Electrical styling products can take some getting used to, especially if you're new to using them, however, after a few uses it seems as natural as ever. How you use them depends on your hair style; if you want to use a straightener, you would need a hotter setting for thick and curly hair than you would for fine, slightly wavy hair.
So, firstly we suggest you find the setting that suits your hair. Then, it depends on what hair tool you're using: hair dryers are extremely simple to use, whereas curling tongs require a bit more technique. Every styling product comes with a set of guidelines and instructions that makes them easier to use.
After you've finished using them, make sure you've turned them off and left them to cool in a safe place. Taking care of your hair tools is the secret to gorgeous locks.
Can I take electrical styling tools on a plane?
The short answer is yes, you can. What we can and cannot take in our hand luggage is always a touch confusing, but you're in luck, hair straighteners are accepted in your carry on bag as well as your suitcase. You may have to take them out of your bag during the security check, but once you're past the inspection you're good to go.
Most brands now realize the desire to take straighteners, curling tongs or hair dryers on board a plane and have designed their products accordingly. The compact and sleek design means it can fit seamlessly into your travel bag without taking up too much vital room.
If you're planning on going on a short trip abroad and can't find room in your suitcase or carry on, most hotels and rental apartments offer complimentary hair dryers, and occasionally straighteners, so you can leave yours at home.
Hair Supplements
Longer, stronger, thicker hair is something we've all lusted after since Kimmy K stepped onto the scene. With our hair supplements range, you can unlock the secret behind healthier tresses and get your hands on those Rapunzel-like locks.
Whether you're looking to reinstate your hairs' natural shine or simply add a little extra volume, our expert selection of supplements is here to make the process a bit easier.
How can I increase my hair growth naturally?
As well as adding vitamins for hair growth in your routine, there are few other things you can do to help your hair grow faster. One big tip is to avoid using heat styling tools on your hair or at the very least using heat protectants. And while you're at it, ditch the bleach and give you hair a break from regular coloring.
Other top tips include keeping your scalp healthy as this ensures less hair loss and hair thinning. Whether it's scalp oil or scalp exfoliant, make sure you spend a few extra minutes in the shower treating yourself to a head massage. This well help wash away dirt and product build-up on the scalp and quicken up the hair growing process.
Do hair supplements actually work?
There's lots of questions surrounding the legitimacy of hair vitamins and hair growth supplements. While they can't be the be-all-and-end-all cure, they can help in cases where a bad diet and vitamin deficiency are the reasons for poor hair health. Alongside a healthy, balanced diet, they can help improve the appearance and feel of your hair 'do.
However, sometimes hair loss and hair thinning are down to genetics or the side effect of medications. If that sounds more like you, we recommend getting in touch with your doctor to find the best cause of action for your specific needs.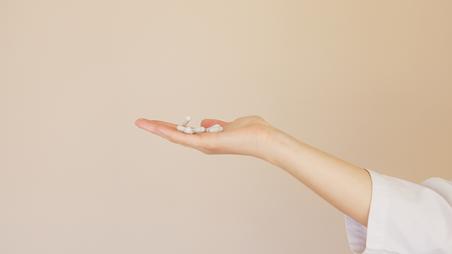 Which supplements are best for hair growth?
Vitamin D is said to help with hair growth. Although you can naturally produce vitamin D from sunlight, sometimes it isn't enough in the winter months in which case you can find specific vitamin D hair supplements. Other ingredients that can help with hair loss and hair regrowth are collagen, zinc and iron. Look out for these components in hair growth tablets for thicker-looking and stronger hair.
At Cosmetify, we have a wide selection or hair and nail supplements on offer. Some of the best hair vitamins for hair growth come from brands like Nourkin, Hairburst and Imedeen.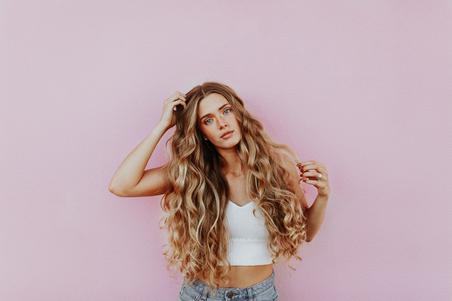 Can you make hair grow faster?
Unfortunately there's no one speedy treatment to make hair grow faster overnight or even over the course of a week. Instead, it's about taking good care of your tresses with nourishing hair treatments and shampoos and conditioners, while also maintaining a healthy diet full of vitamins, nutrients and minerals.
If you struggle to maintain a balanced diet, which let's be real is hard during difficult periods, then hair supplements can help boost your hair health. However, it's crucial to talk to a doctor before trying any new vitamins or supplements to make sure they don't react with any other medications you may be taking.
Can biotin regrow hair?
Biotin is part of the vitamin B family and is otherwise known as vitamin H. Sadly it won't regrow hair overnight, but it can help improve the appearance of your hair over a period of time alongside a balanced diet and healthy hair habits.
Biotin is a water-soluble vitamin which is crucial for healthy hair, skin and nails. It can be found in biotin-rich food, like eggs, wholegrains and liver or in a number of hair growth supplements. When searching for suitable hair vitamins, make sure to keep your eye out for biotin, as well as other vitamins and nutrients, which can add shine and thickness to otherwise thinning locks.