Transition From Relaxed Hair
How To Transition From Relaxed & Damaged Hair
By Finlay Ferdinand
-
3 years ago | Updated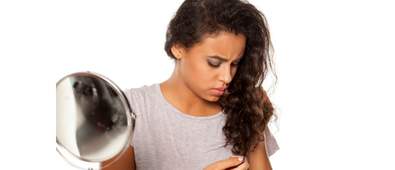 It's common to want a change as you head into a new year – so why not take a leap? Ditch the relaxer and go natural! Maintaining chemically treated hair can be expensive and sometimes causes long term damage to your strands and hair texture. Focus on growing your natural type four hair instead and you'll end up with long, healthy and lustrous results.
Like any natural hair journey, it wont be easy – that's why we've got a range of tips to help you on your way from relaxed to natural. For even more advice, just take a look at our guide to hair treatments.

Deep Conditioning
As you transition you need to ensure your hair is getting properly conditioned and that your processed ends are hydrated and strengthened to prevent breakage. Deep conditioners go that extra mile to keep your hair moisturised, soft and supple. You should aim to deep condition at least once a week on your wash day and if there's a brand that knows how to revive transitioning hair it's Shea Moisture.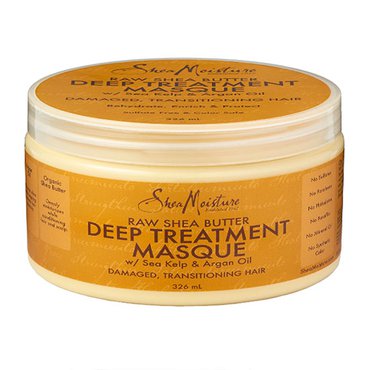 £10.39

£12.95

(20% off)
This remarkable treatment allows you to retain moisture and prevent frizz, helping you maintain your hair.

Moisturise
As well as deep conditioning your hair, you must be actively moisturising it and using the right leave-ins and/or hair creams to ensure maximum hydration and length. If many naturals can regularly moisturise their hair then you Cantu (see what I did there...)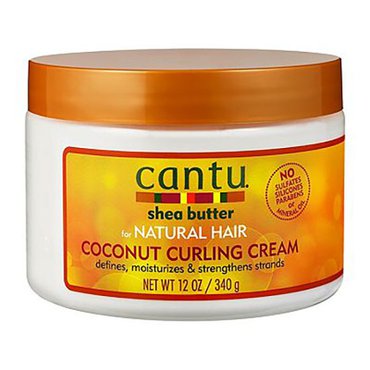 £8.07

£8.50

(6% off)
Try this super hydrating hair cream by the strand-saving Cantu. It nourishes curls so that they're left soft, defined and manageable.

Oils
We know it doesn't sound pleasant to put oil in your hair but it can be a lifesaver for curly, type four textures, which dry out faster than other, straighter hair types. Many naturals swear by oil to seal in moisture and, if your hair is feeling incredibly dry, use it before shampooing to prevent excessive stripping of your strands.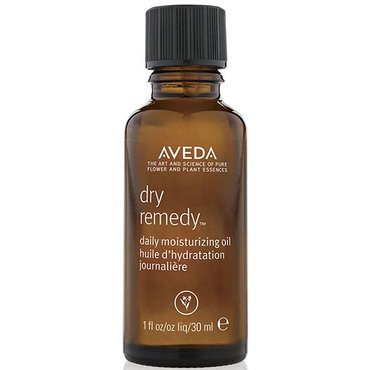 £18.06

£30.00

(40% off)
Using oils like coconut, jojoba and black caster oils are great for your hair but if you want a mixture of a few oils put together there are always tried and tested formulations like the Aveda Dry Remedy Daily Oil. This gentle formulation is great for moisturing your strands before washing as well as lightly coating the ends of your hair daily to protect the most delicate sections of hair.

Trimming or Big Chop
No matter how you transition, scissors will have to be used on your hair at some point. This can be done by gradually trimming the relaxed ends or by doing what many in the natural hair community call the Big Chop. The big chop is quite liberating and allows you to start over easily by simply cutting off all your damaged or chemically processed hair.

No Heat
It's impossible to use heat in your hair and grow healthy, moisturised and natural locks when transitioning.
Your ends are going to be fragile and dry – heat only makes matters worse. Using a hair straightener or blow-dryer on a high heat leaves hair frazzles and a pain to manage, so before succumbing to temptation ask yourself if it's worth undoing all your hard work so far. If you must use a hair dryer, then use on the cold setting and use a diffuser like the GHD Air Diffuser.

Protective Styles
Protective styling is important for naturals as it stops you from over-manipulating your hair and causing breakage. You'll be able to tuck away your ends, get a chic new hairstyle and protect your hair – all at the same time! Whether you do cute braids, loose buns or wear a wig, you can find the best way to look after your fragile strands. If you need a little inspiration, just check out 10 Ways To Style And Protect Your Natural Hair.

YouTube
Before you chose to transition you probably did a fair bit of research, and this is something we encourage you to continue while on your journey to healthy hair. Most people learn from trial and error and watching others, which makes YouTube an amazing tool. There's plenty of amazing hair inspiration out there and you can subscribe and follow people who have a similar hair texture to yours.

Be Gentle
Your hair is beautiful, bold and defies gravity, but it's also fragile and needs to be handled with care. This means regular combs need to be replaced by either wide tooth combs or a tug and snag-free brush.
Type four hair is more prone to breakage than others and because your ends are already fragile it's extra important to make sure you only ever detangle your hair when it is wet or damp with product in it.

Patience
This one's important and you're going to need a lot of it as it can take several months for your natural texture and curls to appear. But when they do, your coils will be defined and healthy and you'll know just how to look after them.

Confidence
It can be daunting wearing your natural hair at first, especially as there are still instances of prejudice against it. But you are not alone on this journey and you should be able to wear your natural hair with pride and without worry. Remember that people's opinions are just that: opinions. So get out there and slay!


We hope these tips will help you on the incredible journey of rediscovering and loving your natural hair all over again. It might not be easy at first but in time you'll have your own routines and a curly hair care collection of favourite products to get killer coils that are always in formation.
Related Categories