Argan Oil for Skin & Hair
You've probably heard about the beautifying properties that argan oil bestows upon your hair and skin, but what is argan oil and where does it actually come from? To cut a long story short, argan oil originates from Morocco and is made from the kernels of the argan tree. These small, oval fruits have a thick peel that protects a fleshy pulp. But beneath this gooey exterior lies the heart of the fruit: the argan nut.
Learn about other skin-benefiting oils from our tea tree oil, CBD oil and coconut oil glossary pages.
See our argan oil guide to answer your questions like what other ingredients or products does argan oil go well with and what does argan oil in beauty do.
91 products found
Frequently Asked Questions about Argan Oil products
What other ingredients or products does argan oil go well with?
Argan oil, once a best-kept secret native to Morocco, can now be found in skin and hair products everywhere. Have a browse through our Argan+ range for some serious inspiration.
What does argan oil in beauty do?
Commonly known as liquid gold, this nutrient-rich plant oil is mainly used for cosmetic products and procedures, but is also a culinary ingredient in places like Morocco. Argan oil is world-renowned for containing the nourishing properties of vitamin E, antioxidants, and essential fatty acids such as omega 6 and omega 9.
What are the skin care and hair care benefits of argan oil in beauty?
Due to its high concentration of fatty acids and vitamin E, argan oil deeply moisturizes hair and skin for a silky smooth finish. Its restorative nature lets it sink easily into the skin without causing irritation, leaving you with a glossy and healthy feel. Better still, it helps to improve hair and skin's elasticity for stronger growth and renewal.
Who should use argan oil beauty products?
Argan oil works on most skin types but is primarily suggested for dry and sensitive skin sufferers. Frizzy, curly or dry hair types benefit hugely from the oil's gloss-inducing nature.
How often should I be using argan oil beauty products?
It's best to judge this on your skin type: if you have an oily complexion, limited use of argan oil is recommended. For drier skin, it is advisable to use the oil before bedtime every other night. Again, your skin will let you know if you should be using it more or less frequently. For hair, use an argan oil-infused mask once a week. Frizzier hair types benefit from a pure concentration of the oil, applied to the ends of locks after shampooing, conditioning and blow-drying.
Can you eat argan oil?
The extraction process between culinary and cosmetic argan oil differs hugely, so unfortunately you can't double up your pure argan oil as a pasta sauce – sorry.
Are there any drawbacks/side effects of argan oil?
Despite it being a commonly used treatment for skin conditions like psoriasis and rosacea, argan oil can still irritate the skin. It is advisable to do a small patch test before covering your skin or scalp fully in the oil. Negative side effects may be more common in those who have nut allergies.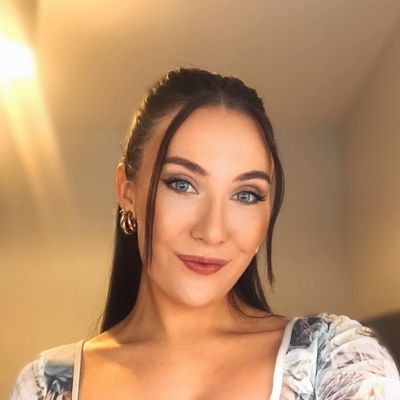 Written by Carly Cochrane, Beauty Editor