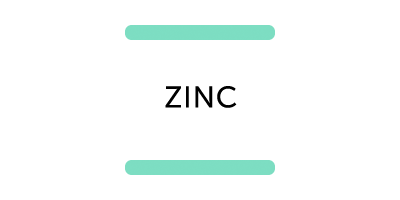 Zinc Skin Care & Hair Care
Zinc is key to our overall health and well-being, but did you know it also contains plenty of skin care benefits?
Delve into our range of zinc-enriched goodies to find comforting formulas which help banish blemishes, soothe inflammation and promote youthful, radiant-looking skin. Not to mention, you can find zinc in a number of skin, hair and nail supplements, alongside other key ingredients like vitamin B, C and D. These supplements help prevent hair loss and thinning, ensuring stronger, voluptuous and healthier locks.
See our zinc guide to answer your questions like what is zinc and what are the skin care benefits of zinc.
188 products found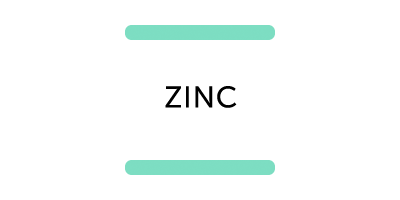 Frequently Asked Questions about Zinc products
What is zinc?
Zinc is an essential nutrient found in a number of food products, such as meat, shellfish, dairy food and bread. You can normally get the required amount of zinc through your daily diet. It helps boost your immune system, promote wound healing, regulate cell turnover and reduce natural oil production.
Due to the power of zinc you can also find it in some of your favorite cosmetic products, including sun creams, face moisturizers and body care products. Not to mention, zinc is often found in well-being products like skin and hair supplements.
What are the skin care benefits of zinc?
Zinc has plenty of skin care benefits, such as regulating your natural oil production. That's why it's used in acne treatments and clarifying skin supplements. Better yet, it has anti-bacterial and anti-inflammatory properties, which helps your skin avoid future breakouts and calm the blemishes that have already erupted.
Zinc (or zinc oxide) also helps protect the skin from free radicals when used in physical, mineral SPF products, as it deflects UV rays. This helps prevent sun damage, which can cause health concerns and signs of premature aging.
Who should use beauty products containing zinc?
Thanks to the anti-inflammatory properties, even the most sensitive skin types can use beauty products containing zinc, including beauty lovers who struggle with eczema. It's also great for problem and acne-prone complexions as it helps diminish the appearance of blemishes. Mineral SPF products containing zinc are also great for people who don't enjoy chemical sun creams, as they are super gentle on the skin.
However, you should always patch test new beauty formulas, especially if you suffer from allergies or have extra sensitive skin. Also, keep an eye out for the dermatologically tested formulations as these products are less likely to cause irritations.
Is zinc good for your hair?
Yes, zinc is good for hair. It's a key nutrient in a balanced diet, which helps prevent hair loss and thinning. Zinc is therefore a great way to maintain strong, healthy-looking tresses. If you're deficient in zinc, you can find this ingredient in hair supplements combined with other hair-loving ingredients like vitamin B, vitamin C and omega 3.
When taking new supplements, always make sure you check with your doctor or health practitioner to make sure they are suitable for your routine.
Are there any negative side effects to using products containing zinc?
When applied to the skin, zinc is unlikely to cause negative side effects as it has anti-inflammatory properties which make it suitable for sensitive skin. However, like we previously said we do recommend testing new products to make sure you don't have any allergic reactions.
As with all skin and hair supplements, you shouldn't take more than the recommended amount of zinc as this could cause serious health concerns. Remember, always consult your doctor to figure out which supplements and vitamins will be suitable for you and won't react with any medications you may currently be taking.
How often should you use zinc on your skin?
You can use zinc daily on your skin, whether in the form of sun protection or in your regular skin care routine. If you're using zinc skin care products to treat and manage acne, it's often recommended to use them regularly to see visible results.
You should be able to receive the daily amount of zinc through your regular balanced diet. However, if you do take zinc-enriched supplements make sure you don't take more than the recommend dose daily.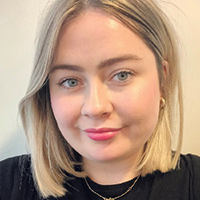 Written by Rebecca Jenkinson, Beauty Editor