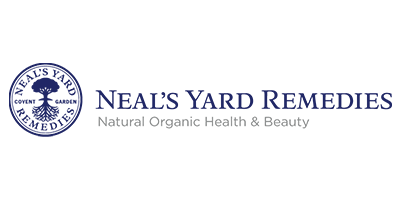 198 products found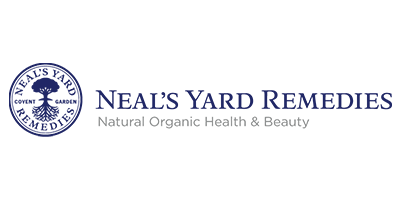 In a quiet and colourful corner of Covent Garden, London, the Neal's Yard Remedies flagship retailer stands as it has done since 1981.
Combining apothecary expertise with a holistic approach, Neal's Yard ditched synthetic chemicals and became one of the first brands in the industry to adopt a natural and healthy approach. In 1983, just two years after their launch, the iconic Frankincense & Myrrh Skin Cream was born and became a huge hit. And it's still a favourite today, now sold as Frankincense Nourishing Cream.
When Neal's Yard turned 21, they launched their first organic skin care range accredited by the Soil Association and by 2003 they were approved under BUAV's Human Cosmetic Standards.
Today, Neal's Yard continues to break through boundaries to be the most eco-conscious and ethical brand out there. They're committed to the environment, boast two eco-factories and are members of several societies, including Cruelty-Free International, Fair For Life, Fairtrade, PETA and UN Global Compact.
Why We Like Neal's Yard Remedies
"At Cosmetify, we enjoy the soothing qualities of Neal's Yard Remedies. Their ultra-nourishing skin and body care formulas help smooth the skin, while also calming our busy minds. They expertly combine their apothecary experience with natural, nasty-free botanical ingredients, such as frankincense, rose and lavender. Some standouts include the likes of the Rejuvenating Frankincense Facial Oil and the Wild Rose Beauty Balm."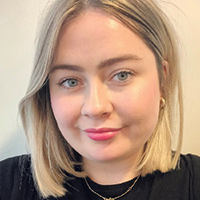 Written by Rebecca Jenkinson, Beauty Editor
Frequently Asked Questions about Neal's Yard Remedies
Do they formulate their products with Parabens?
Neal's Yard Remedies products contain no parabens.
Are Neal's Yard Remedies products, formulations or ingredients cruelty-free and not animal-tested?
None of their raw materials or finished products are tested on animals so their status is cruelty-free!
I am a Vegan. Can I use Neal's Yard Remedies products?
While the majority of Neal's Yard Remedies products are free from animal by-products, the brand's product line is not entirely vegan-friendly. This is because a handful of their formulations may contain ingredients of animal origin. Their vegan-friendly products listed on our platform are clearly marked as so.
Is alcohol an ingredient in any of their products?
Neal's Yard Remedies does have some alcohol-free products, which you can find by applying the appropriate filter.
Are their products 100% fragrance free?
A lot of the Neal's Yard Remedies range is formulated fragrance-free. Narrow the search by using our sort by options.
Do they have any mineral oil-free products?
Many of Neal's Yard Remedies products are mineral oil-free and can be found by using our site filters and checking product ingredients.
Are these products likely to cause an allergic reaction?
Less than half of the Neal's Yard Remedies product line featured on Cosmetify is hypoallergenic (literally 'allergy tested'). Narrow your preference using our sorting options to see suitable products.
I'm sensitive around the eye area, are these products Ophthalmologist reviewed?
Relevant products (i.e. those to be used around the eyes) are labelled as ophthalmologist tested.
Does Neal's Yard Remedies use phthalates in their products?
Some of their products are phthalates-free and can be found by using our site filters.
Do they use any silicone in their formulas?
Not all of their products are silicone-free. Make sure you're getting the products you want by using our filters and checking ingredients.
I prefer to shop sulphate free. Are there sulphates in these products?
Neal's Yard Remedies have many products with this ingredient. You can shop their sulphate-free products by using the filters above.
Does this company operate a Fair Trade policy?
Where possible, Neal's Yard Remedies products are produced according to certified Fair Trade standards.
In what country are the products made?
Dorset, the UK is where the Neal's Yard Remedies range is produced.