How to Apply Foundation that Lasts All Day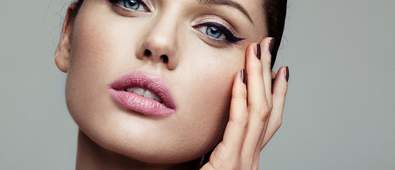 It really doesn't matter what skin type you have – getting your foundation to last all day is one of those pain-in-the-butt problems that we all universally face. Dry skin sufferers are up against dreaded patchiness and flaking while oily skin types have to anticipate the midday meltdown. The result is always the same: an uneven complexion that only boasts half the foundation you originally applied.
We did not sign up for this; we did not agree to waking up an extra 10 minutes early and painstakingly applying layers of expensive foundation only to have it do a runner halfway through the day. Nah, this ends now.
After pondering over quick-fix remedies, we decided to explore why our makeup does this disappearing act and – with the help of celeb MUA Julia Carta – decode how to make foundation last all day. Get your setting sprays ready: it's time to fight back against the midday meltdown.
So, where are we going wrong?
Don't worry – half of the reason you're losing that precious coverage isn't directly your fault. Factors such as excess sebum production (also known as oily skin) and overly dehydrated skin make up the bulk of why foundation disappears. There's also the habit of touching your face too much (we're all guilty of it), using too much product and not using the correct products for your skin type. And then of course, there's the rest of your makeup. When the base of your complexion starts to smear, you'll find that the rest may follow suit.
But, what you can do is create a tailored, fool-proof skin care routine that creates the perfect base. Oily skin types should look out for cleansers that contain salicylic acid, like the Aveda Outer Peace Foaming Cleanser, whilst dry skin types should try out hydrating and restorative formulas. Our tried-and-tested dry skin cleansing saviour is the Biotherm Biosource Cleanser.
Pair this with our go-to celeb MUA's top makeup tips and that eight-hour long flawless complexion is yours for the taking.
How to make your foundation last all day:
When it comes to red-carpet-ready beauty, there's only one person we put our trust in. We caught up with Julia Carta, makeup artist to the stars, to see what we should be doing to maximise our foundation (spoiler: she even lets us in on her go-to products for long-wearing foundation).
Julia's go-to products:

Think you're ready to beat the midday meltdown? We do, too. Now, go out there and become the envy of passers-by on the tube as you slay that perfectly placed makeup.
If you want to find out more, be sure to read our guide to foundation and guide to makeup setting spray.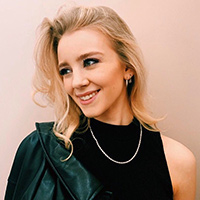 With five years' experience under her belt, Ellie has worked alongside a range of highly regarded makeup artists, giving her a real insight into what consumers should be spending their money on.