Foundation For Mature Skin
The Best Foundations for Mature Skin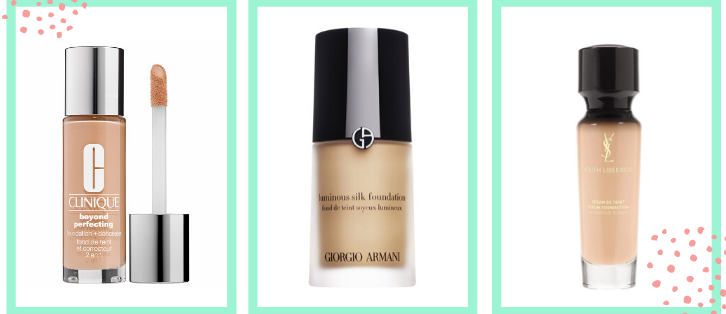 With so many different finishes, formulations, textures and benefits, finding a foundation that truly serves your complexion can be hard – especially if fine lines and wrinkles are your main concern. What makes it even more difficult to put complete trust in a brand is finding a product that actually does what it says on the packaging.
Mature skin types deserve a specialised treatment that acts upon the skin, as well as concealing the first signs of ageing. But what products truly do the job? Ahead, we've put together a guide on some of the best foundations for mature skin that actively help to turn back the clock on your complexion.
GIORGIO ARMANI Luminous Silk Foundation
Dubbed as an anti-ageing award winner by Grazia, this must-have foundation has won the hearts of women everywhere. Its lightweight yet pigmented texture effectively covers dark spots and promotes an even complexion without exaggerating the appearance of fine lines or looking cakey. Its ability to remain in place all day has also been publicly admired, making this a sure winner for mature skin types.
Buy now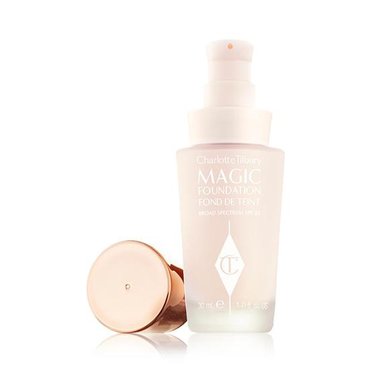 Charlotte Tilbury Magic Foundation
This demi-matt foundation truly is the secret to a youthful glow, thanks to its potent mix of ingredients. Containing vitamin C, mushroom extract and hyaluronic filling spheres, the formula helps to visibly smooth out the appearance of fine lines and wrinkles whilst maintaining moisture levels.
Buy now
Estée Lauder Perfectionist Youth-Infusing Makeup SPF25 30ml
Infused with the brand's Perfectionist serum technology, this Estée Lauder foundation provides transformative results. Loved for its brightening and perfecting qualities, the foundation assists with enhancing your natural glow whilst minimising the appearance of imperfections.
Buy now
GIVENCHY Radically No Surgetics Age-Defying & Perfecting Foundation SPF15 25ml
The GIVENCHY Radically No Surgetics Age-Defying & Perfecting Foundation is your quick-fix, instantaneous answer to a youthful complexion. Helping to plump and illuminate your visage, the foundation provides a luxurious texture that tackles uneven tones and textures.
Buy now
Yves Saint Laurent Youth Liberator Serum Foundation
Maintaining youthful skin starts with keeping it protected from harsh UV rays, which is exactly why this foundation contains SPF20. That level of protection teamed with the brand's high concentration of Glycanactif™ helps to keep skin looking and feeling its best whilst restoring that much-needed elasticity.
Buy now
BY TERRY Terrybly Densiliss Anti wrinkle Serum Foundation No 3 Vanilla Beige
Harnessing the power of intelligent technologies and rejuvenating ingredients, this By Terry foundation works to reduce the appearance of wrinkles and fine lines whilst also supporting the skin from lack of elasticity. Its high pigment formula blends easily in to provide a flawless finish that boasts an airbrushed look.
Buy now
Clinique Beyond Perfecting Foundation and Concealer 30ml
Combining two power products in one, the Clinique Beyond Perfecting Foundation and Concealer provides a full coverage finish with a natural-looking texture. Its high-pigment formula instantly covers up dark circles, age spots and other skin concerns to create a flawless visage.
Buy now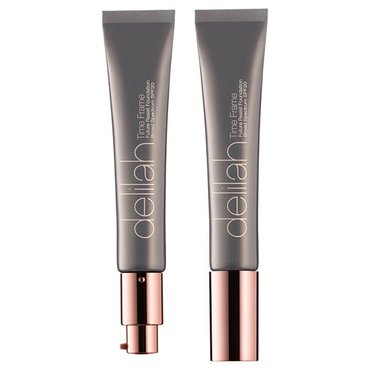 Delilah Future Resist SPF20 Foundation
Adored for its velvety texture, this foundation glides beautifully onto the skin and blends out for a natural-looking finish. SPF20 protects the skin from UV rays whilst vitamin E shields your complexion from environmental aggressors.
Buy now
Darphin Melaperfect Anti-Dark Spots Correcting Foundation
Cover up the likes of age spots and dark circles with the Darphin Melaperfect Anti-Dark Spots Correcting Foundation. Pluriocolour mineral microspheres and trametes extract actively work to conceal existing marks, allowing you to feel at your most confident all day long.
Buy now
Max Factor Smooth Effect Foundation
The wallet-friendly foundation is a must-have for everyday wear. Its sheer texture adds a healthy-looking natural glow that illuminates your complexion for that 'lit from within' look.
Buy now
Get the most out of your foundation by pairing it with a skin-loving moisturiser. To find the perfect moisturiser for mature skin, check out our extensive guide, here at Cosmetify.