A Beginner's Guide to Herbivore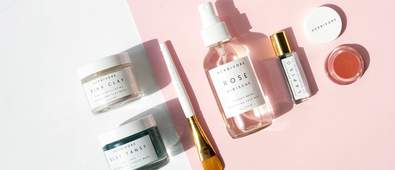 Herbivore is the cruelty-free and environmentally friendly beauty brand that's changing up the world of skin care. Their feel-good solutions utilize natural ingredients, plant-based food and grade cold-pressed oils, steam distilled therapeutic-grade essential oils and GMO-free soy wax to create a one-of-a-kind product line that caters to all skin types. Below, we've compiled a list of their most popular product ranges to help you discover the best of Herbivore.
Herbivore Oils & Serums Range
You've seen the hype all over social media and now it's time to try it for yourself. The Herbivore oils and serums range contains some of the brand's most coveted items, such as the Herbivore Prism Exfoliating Glow Serum.
Delivering targeted formulations for each and every skin concern, these powerful treatments help to restore radiance whilst providing a wash of skin-enhancing hydration. Discover safe, non-toxic and highly effective remedies when treating the likes of dullness, dehydration and fatigued skin with the range that puts your complexion first. And yep, you guessed it – they're cruelty-free!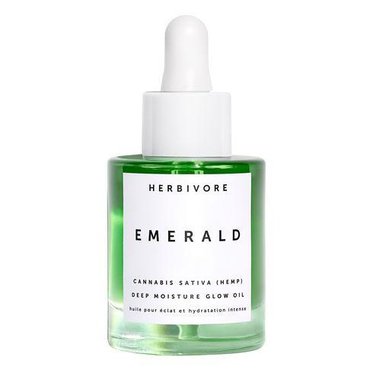 $48.00
Dubbed as the "green goddess of all facial oils", this potent solution helps to deliver an unparalleled level of hydration upon all skin types, revealing a radiant and luminous complexion.
Despite taking the form of an oil, this must-have skin care essential wears lightly and absorbs quickly for non-greasy results that nurture the visage. The formula is filled to the brim with omega-rich ingredients, such as defending adaptogens and soothing hemp seed oil. This potent solution helps to protect against environmental stressors for a youthful complexion.
Go To Store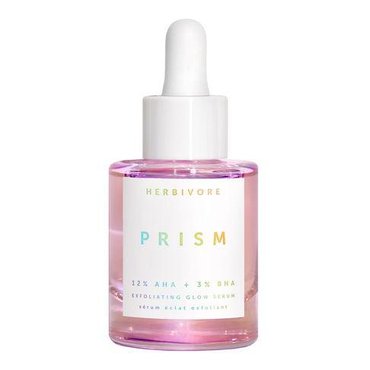 $54.00

$66.30

(19% off)
Plump up the volume with the Herbivore Prism Exfoliating Glow Serum. Minimizing the appearance of fine lines and wrinkles, this targeting solution brightens, plumps and supports the skin for a restored look all year round.
Containing 12% AHA and 3% BHA, the exfoliating serum melts away dead skin cells. 100% natural fruit- and plant-based AHAs and Willow Bark BHAs are used to impart an unmatched ethereal glow that feels just as good as it looks.
Go To Store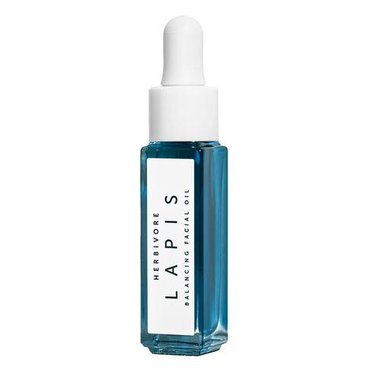 $72.00

$89.70

(20% off)
Having won multiple awards (including the 2020 Glamour Readers' Choice Beauty Award for Best Natural Skin Care Product), the Herbivore Lapis Balancing Facial Oil is a sure-fire way to getting rid of redness, blemishes and unbalanced sebum levels.
The formula itself contains blue tansy as well as a component called azulene which focuses on calming the likes of stressed-out, dry skin. Drench your skin in this hydrating oil to minimize the appearance of unwanted redness and relish in a healthier complexion.
Go To Store
Herbivore Tools Range
You've kitted yourself out with all the masks, oils and creams…so what next? If you're really looking to make the most out of your skin care routine, then investing in a facial roller is your next move.
Herbivore's collection of facial rollers helps to depuff the complexion while ensuring the most optimum absorption of your skin care products. This must-have item works in tandem with oils, creams, primers and masks and arrives in a multitude of finishes. Choose from calming rose quartz to supercharged amethyst in order to soothe and rejuvenate your visage.
Reduce the appearance of fine lines and puffiness with this beauty kit essential today!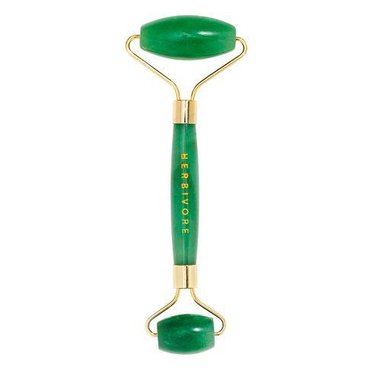 $32.00
Roll away you skin woes with the Herbivore Jade Facial Roller. This epic skin care essential helps to relax and de-stress both the mind and skin for beautiful, soothing results.
Focusing on inner and outer beauty, this Jade Roller works on firming the skin through gentle massage whilst also encouraging the detoxification of the lymphatic system. This precious stone is known to bring peace and harmony and is also believed to attract luck and opportunity. Good skin and a peaceful future? We're sold.
Go To Store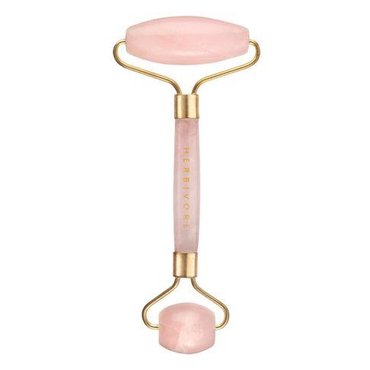 $40.00
Align your chakras with this coveted skin care tool. The Herbivore Rose Quartz Facial Roller helps you to apply your skin care favorites (such as oils, creams, primers and serums) evenly whilst gently massaging the skin for detoxifying results.
By gently massaging the complexion, you are able to detoxify the lymphatic system which encourages a whole host of beautifying results. Typically, rose quartz is known to correspond with the heart chakra which is the energy center of love.
Go To Store
Discover the indisputable benefits of facial rolling with the Herbivore Rose Quartz Gua Sha.
When used regularly, this gua sha can help with improving the elasticity of the skin, which in turn reduces the appearance of fine lines and puffiness as well as eases facial muscle tension. We recommend using this tool with your favorite skin care products to increase product absorption, allowing you to get the most out of your routine.
Herbivore Body Range
Prep, polish and prime your way to the perfect bod with this intensively nourishing body care range from Herbivore.
From body scrubs to bath soaks, this comprehensive selection of beautifying body products helps you to look and feel your best when it comes to stripping off. Buff away the day with Herbivore's renowned Coco Rose Body Polish or lather up with one of their nurturing body oils to keep dry, chapped skin at bay.
As with all of the Herbivore ranges, their products remain cruelty-free and banish the likes of toxic ingredients such as parabens, mineral oils and many others.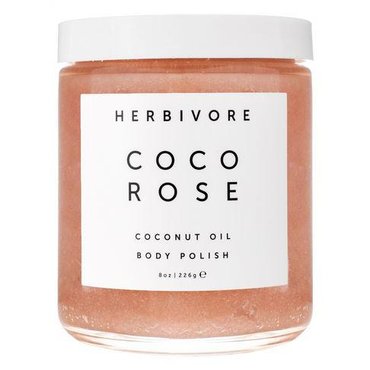 $38.00

$44.20

(15% off)
Scrub away dead skin, old fake tan and unwanted oils with the Herbivore Coco Rose Body Polish.
This epic sugar scrub elevates your shower time by buffing away old, dead skin cells to reveal brighter and softer layer of skin. While some scrubs are known to dry out the skin, this inclusive formula utilizes a moisturizing cocktail of virgin coconut oil and Moroccan rose to soothe and hydrate the skin, preventing any chapping or tight sensations.
Go To Store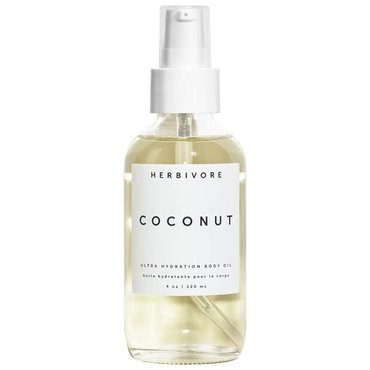 $44.20
Take your body on a tropical vaycay with the Herbivore Coconut Body Oil.
This heavenly scented body oil drenches the skin in a veil of comforting hydration whilst imparting a delightfully sultry fragrance. Loved for its concentrated levels of moisture, the formula contains a mixture of oils that are rich in vitamins and antioxidants.
Once applied, the oil absorbs quickly to leave a non-greasy layer of restorative protection. Get your glow on with this nourishing body care must-have and rejoice in healthier skin.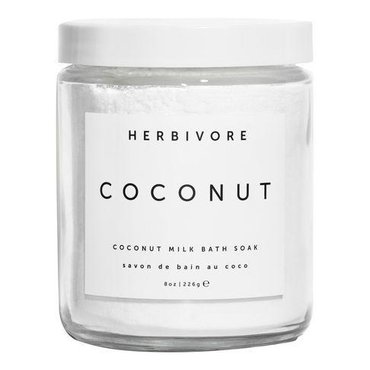 $20.00

$24.90

(20% off)
Melt away your troubles with a truly lavish bath-time essential.
Herbivore Coconut Milk Bath Soak leaves the skin feeling intensely hydrated thanks to the inclusion of organic coconut milk. Actively softening the skin, this creamy bath soak can be used on all skin types for an extra boost of comfort.
Once applied to the bath water, the fine white powder releases a relaxing tropical aroma that transports the mind to a haven of tranquility.
Go To Store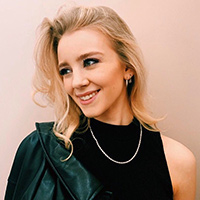 With five years' experience under her belt, Ellie has worked alongside a range of highly regarded makeup artists, giving her a real insight into what consumers should be spending their money on.