Mavala Elegant Trio of Colour
This item is temporarily out of stock
Get notified when it's back in stock.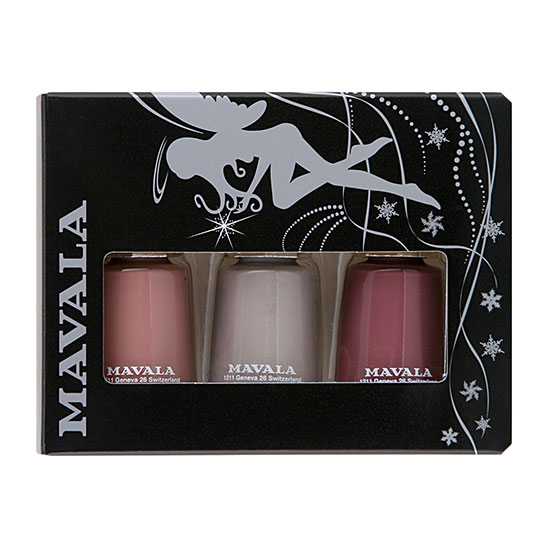 Product Details

For the modern everyday woman who wants spectacular nails but neutral colours that will not distract or clash with her outfits.

These three sophisticated shades that are usually worth £18 will include popular shades like the nude, Velvet, catwalk inspired and satin finish, Moon Grey and modern, sultry shade Ginza in a neutral plum.

Get your pal the perfect nail polish trio that exudes elegance and power or add some oomph to your own nail polish collection with these three shades that have an air of authority, femininity and sheer sultriness.

Mavala Elegant Trio of Colour comes in three trendsetting shades:

Mavala Velvet 396 5ml
Mavala Moon Grey 161 5ml
Mavala Ginza 288 5ml

Product Features

This Mavala product is Vegetarian and Paraben Free.

how to use

Shake the bottle before use.
Then using the brush included in each nail polish begin applying the polish delicately starting from the base of the nails to the end.
Repeat until your nail bed is covered and the desired opacity is achieved.
Finish with a glossy top coat to keep your nail colour vibrant and chip-free for longer.