Graine de Pastel
Discover the Graine de Pastel range of anti-ageing skin care, day creams, hand creams & lotions and other products. Be sure that you sign up to our alerts so that you are first to know about their discounts and deals.
33 products found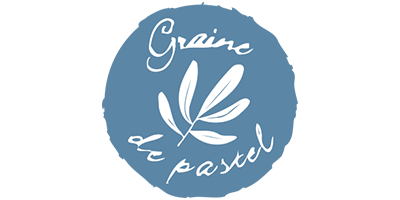 Inspired by regional heritage, Graine de Pastel was created in 2003 by co-founders Carole Garcia and Nathalie Juin who met in the cosmetic industry and shared a desire to create products that reflect their image.
Formulated in the South West of France, this brand centres around the pastel, a tinctorial plant whose leaves contain a beautiful blue tint and contains medicinal and dermatological properties. After two years of research, the beauty secrets of pastel were revealed as omega 3, 6, 9 and fatty acids which provide you with a range of incredible benefits, not to mention a unique and sensual experience.
All Graine de Pastel products boast the purity and sweetness of the blue pastel which enhances a range of body, skin and bath care products. Amongst their impeccable products is the bestsellers: the revitalising Anti-Pollution Soothing Toner, firming and smoothing Anti-Aging Intense Serum and nourishing Sumptuous Oil Body and Hair. This brilliant brand is free from any skincare nasties and animal testing – yay! For more clean and conscious formulas, get shopping,
Where is the best place to buy Graine de Pastel products online?
You can buy Graine de Pastel products from a variety of retailers in the UK, including Feel Unique.
From anti-ageing skin care, day creams, hand creams & lotions and much more, you can easily find everything you're looking for here at Cosmetify. We go the distance and compare prices across the web to help you find the best, cheapest place to order your favourite products. We even show you delivery costs so there's no shock once you get to the checkout.
And if your go-to products are out of stock, just set up an alert and we'll let you know the minute it's back.
Frequently Asked Questions about Graine de Pastel
Do they avoid the use of parabens in their ingredients?
Their product formulas do not contain Parabens
Do Graine de Pastel have their products approved or tested by Dermatologists?
Yes, all of their products are Dermatologically tested, meaning they have been by reviewed by a dermatologist, a doctor who specialises in skin conditions.
What is the Graine de Pastel policy on animal testing and their cruelty-free status?
This brand's whole line is cruelty-free which means they don't test their products or formulations on animals.
Are their products silicone-free?
Graine de Pastel do not include silicone in their product ranges.
I don't like products that contain Sulphates. Are these products free from this ingredient?
To our knowledge, there are no Sulphates in these products. Check the ingredients list on the relevant product page.
Do any of their formulas contain mineral oil?
Where possible, Graine de Pastel do not put mineral oils in their products.
Paraben Free
Dermatologically Tested
Cruelty Free
Silicone Free