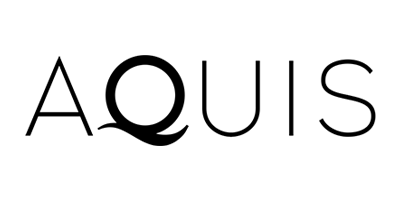 Aquis
Aquis are here to say enough. Enough of fighting your hair with something from that same shelf of unloved products.
There is nothing to hide and nothing to fight. Your hair is a natural, ever-changing extension of you. So reclaim it. Treat it with a healthy dose of love.
The innovators behind Aquis have spent years crafting a new haircare method built on these very values. By combining science with an environmentally-friendly ethos, the brand has produced a range of towels and turbans to keep hair healthy, shiny, flexible and strong.
It all came about when founder Britta travelled to Japan to visit the experts behind the first moisture-wicking workout fabric. She had one question: where was the towel that utilised this technology? It simply didn't exist. Hailing from a family of Californian entrepreneurs, Britta relished the challenge.
The science behind Aquis is simple. Keratin absorbs water rapidly, causing hair to swell and stretch. This means that wet hair is weak hair. Likewise, heat tools used on damp hair are particularly damaging.
The brand's turbans address this by gently wicking water from hair, and are far less likely to cause damage or frizz than a heavy or cotton equivalent.