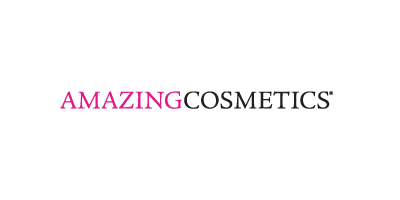 AMAZINGCOSMETICS
In 1999, the beginning of an amazing business partnership was formed when long-time friends Sue Katz and Lisa Thurman founded AmazingCosmetics®. They felt that a woman's complexion should be treated with her cosmetics as well as her skincare products.
Believing that a perfect canvas is essential to a woman's looks, Lisa's entrepreneurial spirit and Sue's experience as a makeup artist lead them to their first hero product, AmazingConcealer ®. Little did they know the success their philosophy would have and that their AmazingConcealer® would grow to change the faces of women around the world.
For more than 10 years, AmazingCosmetics® has been the go-to complexion-perfecting brand for professional makeup artists and enthusiasts, as well as a firm favourite on TV sets like True Blood, Sex and The City and more.
Also ideal for mothers who want to combat the tired look of sleepless nights, the AmazingConcealer® has a highly concentrated and pigmented formula, which gives complete coverage and erases every skin imperfection, earning its title as the 'Magic Eraser'.
Take advantage of the water-resistant formula and the natural finish that products from AmazingCosmetics® boast.