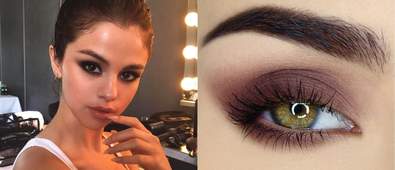 When it comes to creating a classic smokey eye makeup look, you probably fall into one of two categories. Either you've nailed how to do the little gradient technique that makes your eyeshadow look goddamn flawless or, like me, you dip an eyeshadow brush into multiple shades and hope that somehow it will be enough to create one of those Instagram masterpieces (disclaimer: it does not).
If you fall into the later category, welcome. We're about to discover just exactly how the MUAs of the celeb world create those show-stopping looks – and how to do it quickly.
Introducing Julia Carter: makeup artist to the stars and Cosmetify's go-to expert for all things beauty. Here, she talks us through how we can attain the perfect modern-day smokey eye.
Step 1: Using a professional flat brush, apply a neutral-toned eyeshadow over the entire lid. It is important to press most of the pigment in near the lash line before swapping over to a fluffy eye blending brush to smooth out harsh lines. Blend out in circular buffing motions across the eye.
Get the look:
$7.00
This affordable eyeshadow quad is one of Julia's go-to products. Don't be fooled by its petite size: the nifty palette packs a punch when it comes to pigment, meaning a little will go a long way.
Step 2: Keep hold of that fluffy blending brush, you're going to need it again. Simply dip the tip of the brush into a darker complimentary color before blending a V shape into the outer corner of your eyelid. By cutting the crease, you create a slight V shadow that defines and widens the eye for a smoldering look.

Step 3: Use a soft kohl liner (the softer the better) to gently trace along the top lash line, making the lashes look thicker and adding a pop of drama.
Get the look:
$4.73

$8.59

(45% off)
This high street pencil imparts a long-wearing, pigmented black hue that blends seamlessly out.
Step 4: Don't worry if your lining skills weren't spot on – we're going to blend out that line anyway. Go back in with the flat brush to blend out the kohl eyeliner until no harsh lines are left. Once you're satisfied, opt for the same dark eyeshadow that you used for the V crease and overlay the liner, smudging out what you just created with the kohl pencil.

Step 5: Using the same liner as before, trace along the lower waterline to join the look together.

Step 6: Whip out your favorite thin-angled eyeshadow brush to apply a slight amount of the darker shade along the lower lash line, adding EVEN MORE drama to your look. Julia recommends using the Real Techniques Miracle Complexion Sponges to smudge out the eyeshadow for a soft glam finish.
Get the look:
$21.54
An essential for any kit, these sponges come in handy for a multitude of beauty hacks.
Step 7: Vamp up your look from desk to disco by applying a shimmer shade to the middle of the eyelid. Use your finger to press a small amount of pigment over the ball of the eye and tap out, focusing on the center. Finish off with a slick of mascara to the top and lower lashes.
…And just like that, you're done! Ensuring you have the correct brush kit is an essential part of achieving a professional-grade smokey eye, so ensure to stock up on high-quality, clean brushes.
5 smokey eye looks to draw inspo from:
Looking to be a little more creative? Check out our guide below for some of the hottest smokey eye looks currently gracing Pinterest. But be warned, these looks can cause some serious jealousy.
Okay Selena, we see you! Dramatize your look like the 'Come & Get It' singer by layering on darker shadow shades, focusing on a thicker lower lash line.
Feelin' a little extra? Go right ahead and throw some glitter confetti on! (Just not directly into your eye, obviously. Vision is quite important.)
Heat things up with some warm, matte hues for a sultry look that does all the flirting for you.
Who said smokey eyes had to be dramatic? Try out this super soft look for an everyday smokey eye that you can pull off at work.
Get the tape ready! Shape your eyeshadow to mimic that cat eye look for a style that is perfect for your next night out.
Need more help? Take a look at our range of eye brushes to help you master every swish and flick!
Related Categories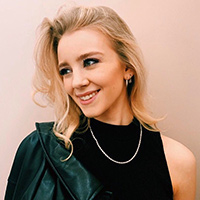 With five years' experience under her belt, Ellie has worked alongside a range of highly regarded makeup artists, giving her a real insight into what consumers should be spending their money on.