Guide to Makeup Brush Sets
By Rebecca Jenkinson, Beauty Writer
With our brush sets guide, you can find out everything you need to know before buying or using the product including what should I look for in a good makeup brush set and what brushes are in an eye makeup brush set. If you're ready to buy or want to see our selection, visit our makeup brush sets page.
Makeup Brush Sets FAQs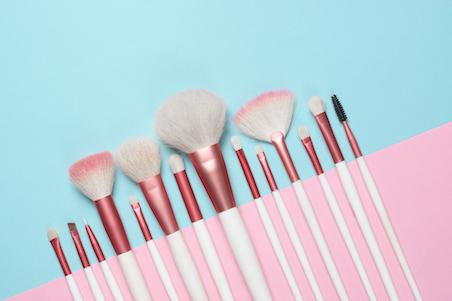 What should I look for in a good makeup brush set?
If you're a beauty newbie, we recommend looking for a full makeup brush set. This means you get all the main brushes in one swoop, rather than buying individual ones which can be an expensive task. More often than not, they come in handy cases, which make them perfect for travelling or touch-ups on the go.
When searching for the best makeup brush set, look out for high-quality brushes that will give you a flawless application. For your complexion, find sets that include brushes with densely packed bristles, which make applying liquid base products as easy as a few simple swipes. Also, big, fluffly brushes are ideal for buffing and blending powder products like bronzers, highlighters and setting powders. Finally, slanted brushes are great for applying your contour as it the perfect shape to fit under your cheekbone. These types of brushes help you achieve a smooth, even and airbrushed finish.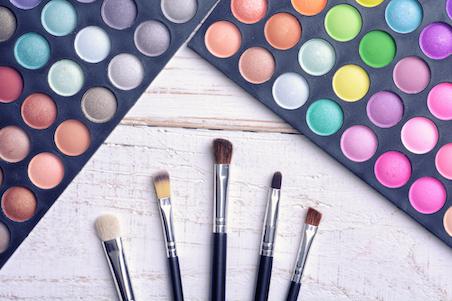 What brushes are in an eye makeup brush set?
Most eye makeup brush sets will include variations of a small shadow brush, a crease brush, a blending brush and a fine liner brush. Some may also contain lash separators. Blending brushes are your go-to with eyeshadows. They can come in either dome shaped bristles or a fluffy tapered brush to help buff out different shades to create a seamless eye look. Small denser shadow brushes, however, are perfect for cream shadow products.
Crease eye makeup brushes are the best for creating more definition and depth in your eye look, while a fine tipped liner brush makes applying liquid and gels eyeliners much easier. To create a cat-eye effect, a winged eyeliner brush can also make a big difference.
Are there any good quality cheap makeup brush sets?
Yes, definitely! At Cosmetify, we have a range of affordable makeup brush sets for you to discover. Simply sort your search by price to find the best deals on all your favourite cosmetic brands, including Real Techniques, Revolution, EcoTools and Makeup Obsession. These brush sets include all your favourite brushes for your face, eyes, brows and lips. Find everything from big fluffy brushes to professional quality makeup sponges.
To refine your search even more, use our drop-down filters such as format and ingredient preference. This is perfect for finding vegan-friendly and cruelty-free options, so you don't have to compromise with your routine.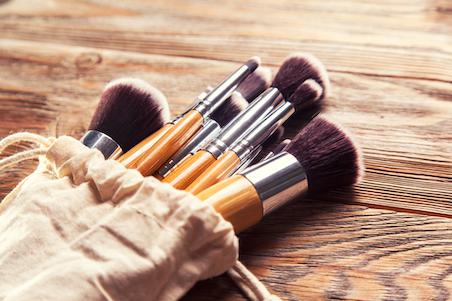 How do you use a full makeup brush set?
With a full makeup brush set you will have brushes to complete your entire makeup look. For specific instructions, check out individual brush sets which give you a low down on how to use each brush. In general, use sponges, kabuki brushes and dense foundation brushes to buff, bounce and blend any liquid face products including foundation and concealer. Fluffy brushes are ideal for swiping bronzer across your face, while highlighter brushes are great for dusting the highpoints with your favourite shimmering products.
For your eyes, use a small shadow brush to apply a base colour across your lid and a crease brush to add more definition. Finish off blending with your dome shaped eyeshadow brush. Then for brows, brush through the hairs with a spoolie and apply any brow products with an angled brow brush. Finally, for lips take a small lip brush to carefully fill in any colour for the perfect pout.
Who needs a makeup brush set?
Whether you're a makeup pro or your completely new to the beauty world, there's a makeup brush set to suit every skill level and every makeup style. Some brush sets are dedicated to your whole look, whereas others are specially designed for your eyes, face, lips or brows.
With a high-quality brush set you can easily create your favourite makeup looks, no matter if you prefer evening glam or natural barely-there makeup. Simply use of our categories and search filters to find the best brush set for your routine. Just remember to double check what brushes you already have in your collection.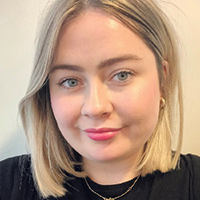 Rebecca is a content writer with over three years' experience and a keen interest in cosmetics. Cosmetify allows her to combine her blogging skills with her passion for beauty.