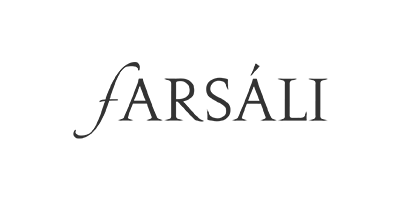 Farsali
Explore the multiple 'does it all' product lines from Farsali and discover how their innovative technologies and ingredient-rich formulas could elevate your beauty game.
This iconic brand came about after founder Sal Ali walked away from his previous business in branding. Feeling exhausted and consumed by such a demanding industry, Sal took some time to wind down – time in which he spent with his beloved wife.
During this period, Sal started to pick up on a few of her habits which included sorting through the mass amount of beauty and skin care boxes that got delivered. Fascinated by her beauty routines and rituals, Sal decided to get more involved and question what made an effective beauty product.
The main factor that shone through was how separated makeup and skin care items were. With this in mind, Sal decided to create a hybrid beauty brand that bridged the gap between makeup and skin care. Today, Farsali create universally-loved formulas that enhance the performance of makeup whilst attentively catering to your skin's needs.
Utilising potent technologies and practicing a cruelty-free commitment to the planet, Farsali have become a cult-followed brand. Discover their renowned range of Farsali oils as well as their Farsali unicorn essence, here at Cosmetify.
Farsali Features