Elizabeth Arden Untold Eau de Parfum
Elizabeth Arden Untold Eau de Parfum
This item is temporarily out of stock
Get notified when it's back in stock.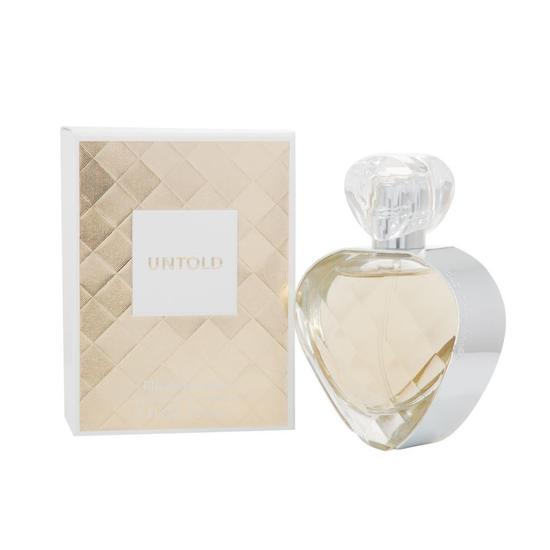 Product Details

This deeply luxurious Eau de Parfum was conceived by Elizabeth Arden as a tribute to the sophisticated woman of today. Embracing its floral composition in a thoroughly contemporary way, the fragrance brings out the different facets that reside within such a woman to reveal the hidden depths that define her.

As such, each different level of aroma chimes with a different aspect of a woman's personality. The top notes of blackcurrant, bergamot, pink pepper and pear that open the fragrance do so with a fruitiness and spice that immediately arrests the senses. This then gives way to a wholly feminine heart that unites the floral aromas of peony, gardenia and jasmine, before leading the nose onto the depth and mystery of the base notes, which bring together musk, sandalwood, amber and patchouli heart.

The individual nuances of each note intertwine to form a complex and high evocative fragrance that lingers long on the skin.