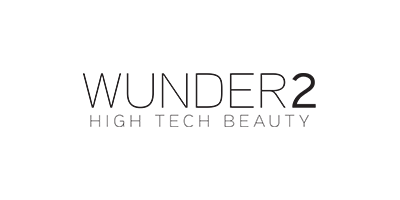 Wunder2
The cutting-edge technology led beauty brand, Wunder2 was created by a passionate team who aimed and succeeded in providing the world with high tech beauty products.
The use of innovative formulas sets Wunder2 apart from other beauty brands, like the famed WunderBrow which is devised with permafix technology that is designed to lock in colour pigments and fibres to your skin to allow you to have flake and smudge-free brows for up to 3 days. Plus, lip plumping technology in Wunderkiss and wrinkle reducing, flex-tensor technology in Wunderlift.
This affordable and highly effective makeup and skincare brand is loved my makeup artist, celebs and consumers, gracing the runways and the makeup arsenals of the everyday woman. Wunder2 is cutting edge and is revolutionising how makeup performs and feels on the skin, each product is distinctive and uniquely beautifying. Let the spectacular products from Wunder2 make you the most 'wunderful' version of yourself.