Dose of Colors
Revel in the beauty behind Dose of Colors – a cruelty-free brand that offers a wide range of diverse, colorful and versatile cosmetics that help celebrate your unique look. Read More
10 products found

Revel in the beauty behind Dose of Colors – a cruelty-free brand that offers a wide range of diverse, colorful and versatile cosmetics that help celebrate your unique look.
Founded in 2013 by makeup artist Anna Petrosian, this brand has gone from strength to strength. To do so, Anna used her industry knowledge, expertise and experience to deliver a diverse line of cosmetics with high quality formulas. Not to mention, modern, sleek packaging that look fantastic in any makeup collection.
Dose of Colors products couldn't be easier to use, with minimal effort you can expect major looks. This is perfect for stress-free makeup routines and beauty lovers pressed for time. No matter what look you want to create, this beauty brand are on hand to help. Discover must-have products, including their Meet Your Hue Foundation in 42 diverse shades and their much-loved nourishing lipsticks and lip glosses.
Add Dose of Colors into your life and shop the range on Cosmetify today.
Why We Like Dose of Colors
"Add a splash of creativity to your makeup routine with Dose of Colours. We love their approach to beauty, focusing on easy-to-use, diverse, versatile products that add something special to your collection. Cosmetify favourites include the dreamy Satin Lipstick and the iconic Meet Your Hue Foundation, which has a whopping 42 shades!"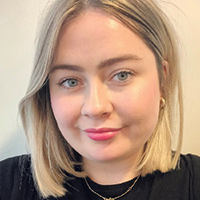 Written by Rebecca Jenkinson, Beauty Editor